July 2 Report on the Situation in North Iraq
Posted 2014-07-03 03:10 GMT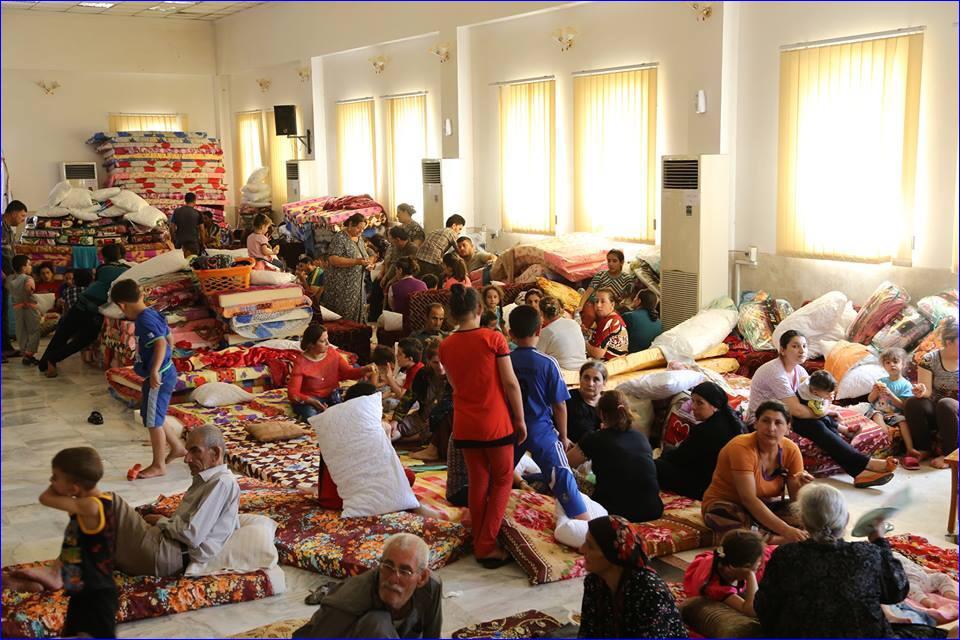 (AINA) -- The Hammurabi Human Rights Organization has issued its latest report, dated June 30, 2014, on the situation in North Iraq.
Mosul
ISIS seized the house of Dr. Duraid Hikmat Tobia in Mosul. Dr. Tobia is a member of Hammurabi Human Rights Organization and an Advisor to the Governor of Nineveh on Minority Affairs and General Coordinator with International Organizations. Dr. Tobia had received a telephone call from the militants telling him that his home has been confiscated by them.
ISIS continues to takeover houses belonging to Christians who fled the city.
ISIS seized control of the house of the Chaldean Patriarchate in the city.
Mosul resident continue to leave, most to Dohuk and the Nineveh Plain, with fewer going to Arbel.
The Nineveh Plain
Tension continues in the areas of Baghdede (Hamdaniya District) between the ISIS and Kurdish forces, causing instability and the slow return of the displaced Assyrians, Shabak and Turkmen.
Kurdish forces continue to reinforce their position on the western side of Baghdede.
After the kidnapping of two nuns, Sisters Utoor and Miskintah, two girls and one boy three days ago, nearly all churches and monasteries in Mosul are now empty, the religious staff has left them abandoned for now.
Electricity continues to be in scarce supply. Only 15 megawatts reaches the Nineveh Plain, which is only 3% of the required amount.
ISIS have cut off the water to Tel Kepe, Batnaya and other villages.
Garbage and waste continues to accumulate in towns and villages because municipal waste workers were fired by ISIS.
ISIS occupied a house belonging to the Chaldean Bishopric located in the AlShurta neighborhood in Mosul.
There is a shortage in medical services because medical workers, particularly Shabak and Turkmen, have fled or were fired by ISIS. Only a few Christian doctors and staff remain.
The continuing shortage of water and electricity is preventing residents from returning to Baghdede.
Residents of Baghdede have begun drilling wells to secure water.
See all HHRO reports.
Translated from Arabic by AINA.