ISIS Cuts Off Water, Electricity, Destroys Churches
Posted 2014-06-18 22:23 GMT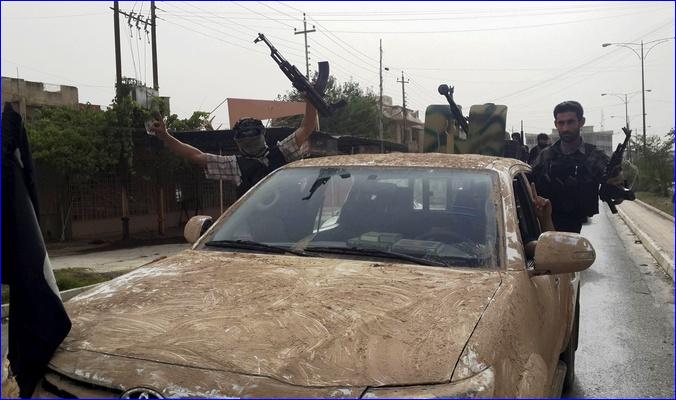 (AINA) -- Sources in Tikrit and Mosul have told AINA that ISIS has cut off water and electricity to some parts of the cities. The villages surrounding Mosul have also lost their water service, which was provided by the water purification plant in Mosul. In the Assyrian villages of Bartella and Qaraqosh, residents are now buying water at 7,000 Iraqi Dinars per cubic meter ($6.25). Village leaders are calling for relief, as the residents cannot afford to purchase water at these rates.
The Arabic language website Alghadeer is reporting that ISIS has destroyed all churches in Mosul. AINA has not independently confirmed this.
In Tikrit internet service is sporadic, less than one our per day, and limited to email and Google. There is no presence of the Iraqi government.
In the Assyrian city of Dohuk there is fear among the residents and anxiety about the "political map" -- as one resident put it. The Assyrians of Dohuk do not want to live under ISIS rule.
According to an Assyrian living in Baghdad, Baghdad is calm at the moment. ISIS is fighting 40 miles north of the city, not closer as reported by media sources. The city's population, which is 90% Shiite, is armed and ready to fight ISIS.
The source said it is unlikely that ISIS would attack Baghdad, as they are greatly outnumbered, but there are many ISIS sleeper cells in Baghdad which may strike and wreak havoc.