Video Shows Carnage of Christmas Day Bombing At Assyrian Market in Baghdad
Posted 2013-12-26 18:27 GMT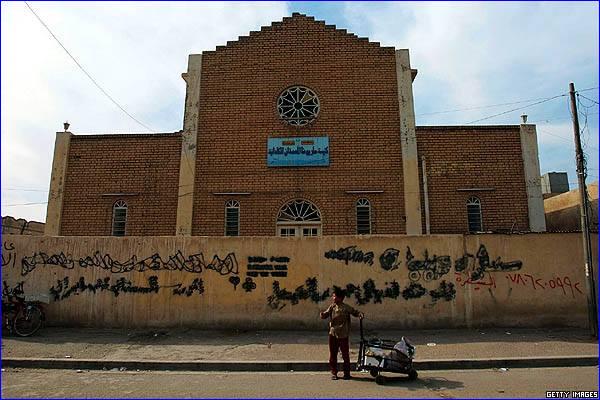 (AINA) -- A video posted on facebook shows the aftermath of the Christmas day bombing of a market in the Assyrian (Athorien) quarter in Dora, an Assyrian Christian neighborhood in south Baghdad. As the videographer walks toward the center of the bombed market, men are seen carrying bodies of injured men and women to cars, dismembered bodies lie on the ground and bodies of men and woman and children litter the scene. Relatives stand next to the bodies of the dead and scream and cry hysterically. 11 people were killed in the market bombing, and 21 wounded.
Nearby a second car bomb exploded outside of St. John Catholic Church as worshippers were leaving the church after attending Christmas Mass. The explosion killed 27 and wounded 56 (AINA 2013-12-25).
No one has claimed responsibility for the attacks.
The video of the market bombing may be seen here. Warning, the video contains graphic content.