Coptic Pope Awards Assyrian Chorepiscopos
Posted 2013-06-29 09:10 GMT
Vienna (AINA) -- In his second overseas trip since his inauguration in November 2012, Egypt's Coptic Patriarch Pope Tawadros II visited Vienna on May 23 until early June 2013. Earlier in May, the Pope made a historic visit to the Vatican and met with Pope Francis -- the first such visit of a Coptic Orthodox Church leader in 40 years.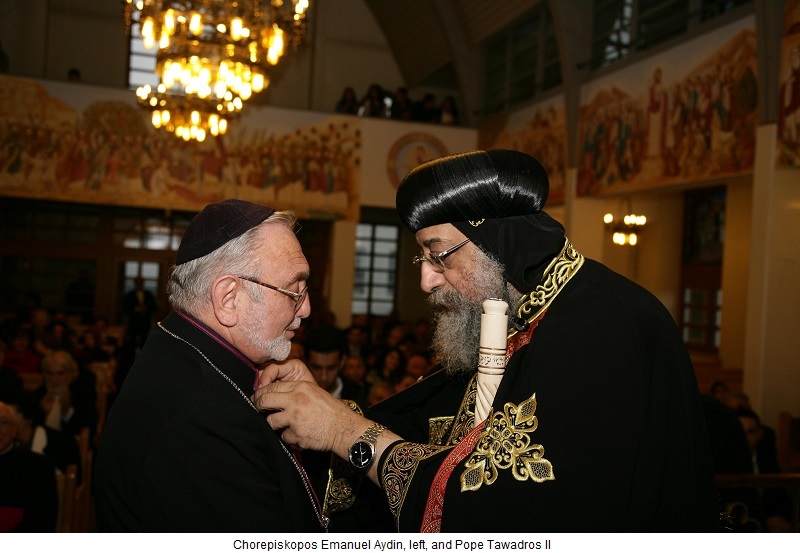 Pope Tawadros met with Austrian President Heinz Fischer, State Secretary Sebastian Kurz and Cardinal Christoph Schönborn. On June 3, 2013 at the Palace of the Cardinal, Pope Tawadros II was awarded with the title "Protector of the Foundation Pro Oriente."
The pope ordained several Coptic priests, as well as met met with Coptic youth and gave a lecture at the Pope Shenouda College.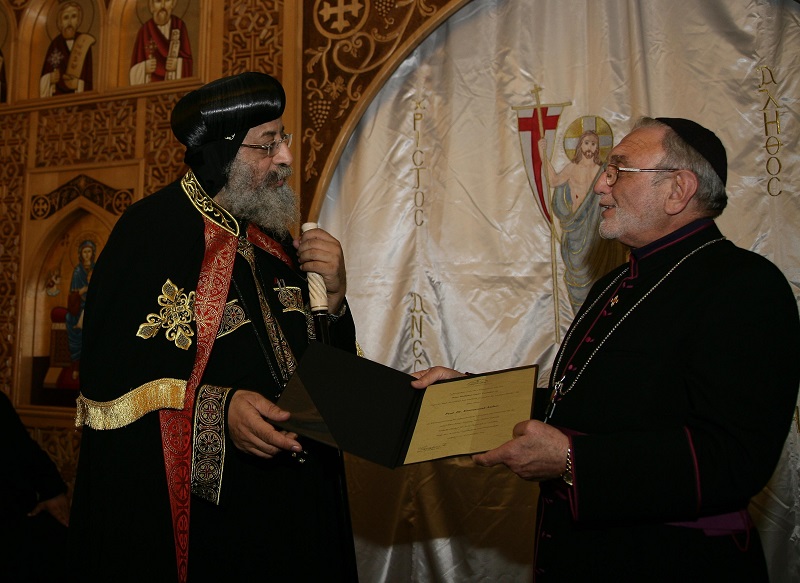 In a formal act on June 3rd, at the Coptic cathedral Virgin of Zeitoun, Pope Tawadros awarded the St. Mark Medal to the distinguished Syriac Orthodox Chorepiskopos Emanuel Aydin. The Chorepiskopos is being honored for his work as Vice-Rector of the Pope Shenouda College. The laudation was presented by the Syriac Orthodox Archbishop Dionyisos Isa Gürbüz, who is in charge of Austria and Switzerland.