Kurdish General and Police Officer Lead Attack on Assyrian Village
Posted 2013-06-17 17:36 GMT
Northern Iraq (AINA) -- New information has surfaced on the recent attack by Kurds on the village of Rabatki, in the Dohuk province in Northern Iraq (AINA 6-13-2013). According to observers in the area who have spoken to AINA on condition of anonymity because of fear of reprisals, the attack last Thursday was headed by a general in the Kurdish Peshmerga forces. General Aref Habib Al Zebari was identified by witnesses as leading the attack along with his brother Hares Habib Al Zebari, a police officer in the nearby city of Aqra. The Assyrians of the village of Rabatki maintain that most of the armed Kurds who attacked them were actually Peshmerga soldiers wearing civilian clothes.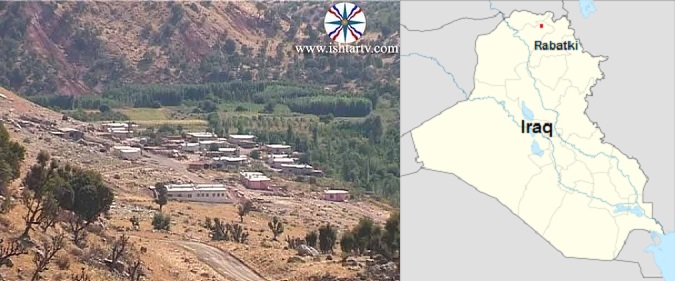 The Peshmerga is the Kurdish Regional Government's (KRG) military force tasked with the security of the three provinces carved out for Kurds. The force is financed with money from the Iraqi national budget. Assyrians are systematically discriminated against in the armed forces in Iraq. In the Nineveh plain, for example, Assyrians have almost no presence in the police force despite constituting the major ethnic group in several municipalities. Calls for more Assyrians in the local police force where many of them live have been opposed by the KRG since 2008.
No one has been arrested for the attack and the villagers don't expect any of the assailants to face any kind of consequences because of their background and because the victims are Assyrians. Exemplifying the marginalization Assyrians face in all aspects of life in Northern Iraq were the words of general Aref Habib Al Zebari during the attack on Rabatki: "We are the authority around here and we will take what we want."