Assyrian Federation of Sweden Condemns Kidnapping of Bishops
Posted 2013-04-24 18:13 GMT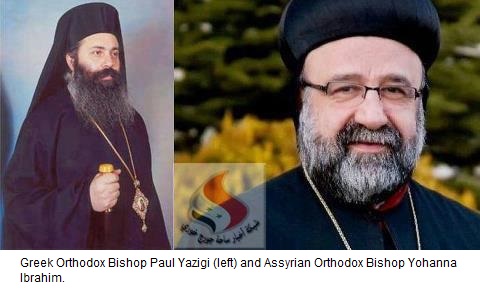 Stockholm (AINA) -- The Assyrian Federation of Sweden issued a statement on Wednesday condemning the kidnapping of two Bishops in Syria, Assyrian Orthodox Bishop Yohanna Ibrahim and Greek Orthodox Bishop Paul Yazigi.
There are conflicting media reports about the fate of the two Bishops, who were kidnapped on the 22nd. Media outlets reported yesterday that they had been freed, but the Antiochian Orthodox Christian Archdiocese of North America said yesterday they have not been released (AINA 4-24-2013)
The statement from the Assyrian Federation of Sweden says:
"The kidnapping comes just as we are commemorating the 98th year of the Turkish genocide on Assyrians. This shows the Assyrian people continue to face violence and ethnic cleansing. We strongly condemn the kidnapping of bishop Ibrahim, who is beloved by thousands of Assyrians in Syria."
The Assyrian Federation of Sweden represents tens of thousands of Assyrians living in Sweden, many having recently fled from the violence in Syria.