Muslim Egyptian Woman Cut Hair of Christian Schoolgirl in Subway
By Mary Abdelmassih
Posted 2012-11-07 00:41 GMT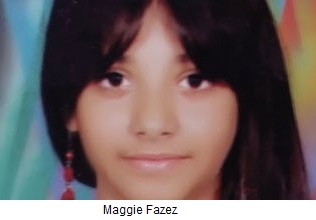 (AINA) -- 13-year-old Coptic girl Maggie Milad Fazez filed a police complaint in Zaytoun, a suburb of Cairo, against a veiled woman who secretly cut her hair during their journey on the subway. The child said that as she entered the crowded train car she inadvertently pushed the veiled woman to go inside, which led to a verbal exchange between them. The veiled woman told Maggie, who has long hair, "You don't know what I will do to you."
When the schoolgirl left the train, she was shocked to find her hair cut off and lying on the collar of her jacket. The incident took place yesterday morning as Maggie was on her way to Zaytoun Preparatory school.
Her Father said that Maggie has abstained from taking food and is suffering psychologically because of this incident.
Dr. Naguib Gabriel, head of the Egyptian Union of Human Rights Organization said that this was the second time in one week that a schoolgirl has had her hair cut off. The first was a girl in first grade at Saray el Koba High School, he said.
Dr. Gabriel asked the Minister of Interior to speedily find this veiled women who is cutting the hair of students and bring her to trial, similar to the veiled school teacher in Luxor who is standing for trial for cutting off the hair of two of her students last month because they did not wear a Hijab.