Assyrians Commemorate Martyrs Day Worldwide
Posted 2012-08-08 02:39 GMT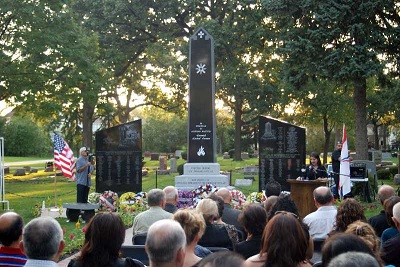 Chicago (AINA) -- Assyrians (also known as Chaldeans and Syriacs) worldwide commemorated Assyrian Martyrs Day today, August 7th, which is the official day for remembering fallen Assyrians. On August 7, 1933, Iraqi soldiers and Arab and Kurdish tribesmen surrounded the Assyrian village of Simmele, in north Iraq, and three days later killed all 3,000 men, women and children living there and in the surrounding area. The Simmele Massacre, as it is has come to known, was the first military act of the newly independent Iraq, which gained statehood from the British in 1932.
August 7th, yooma d-sahdeh in Assyrian (Day of the Martyrs), is a day for remembering not only the victims at Simmele, but all Assyrian victims of genocide.
In Chicago a ceremony was held at Montrose Cemetery, where a memorial to Assyrian victims of genocide stands. Commemorations were also held in Boston, New York, Hartford, Detroit, Phoenix, San Jose, Los Angeles, San Diego, as well as in Toronto, Stockholm, Berlin, Paris and Amsterdam.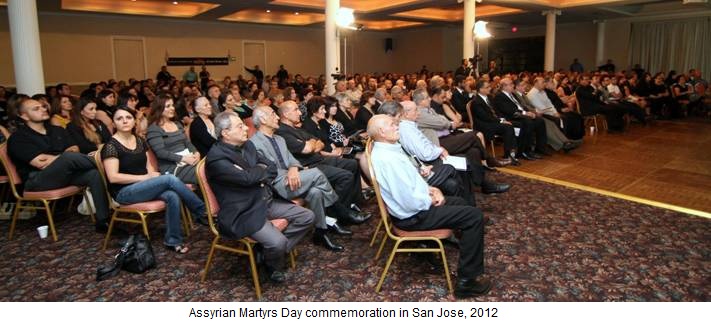 In Chicago, home to 90,000 Assyrians, two new monuments were unveiled. They were added to the existing Assyrian Martyrs Monument at the Montrose Cemetery. The two new granite monuments, each measuring four feet long and nine feet high, are inscribed with the names of the nearly 1,000 Assyrian villages and towns that were destroyed during in Turkish Genocide of Assyrians in World War I.
According to Dr. Anahit Khosroeva, who holds a Ph.D. in genocide studies,
During the First World War, and in the years after, many Assyrians were targeted in an attempt to destroy their very existence. The attempted genocide failed, but not before causing untold suffering, misery, and death in the ancient villages and towns in the ancestral Assyrian homelands in Iran and Turkey. Entire male populations of villages were killed. Women and children were abducted and forcibly converted to Islam. Bodies were thrown into mass graves. Villages were burned and pillaged. Tens of thousands were forcibly deported to neighboring countries. Those fortunate enough to survive sought help in refugee camps.

Historians have estimated that there were nearly 1,000,000 Assyrians at the beginning of the 20th century. After World War I, three out of four Assyrians had been killed. They were targeted not just because of their ethnicity, but also because of their faith; and more importantly because they refused to abandon their faith.
The Martyrs Monument at Montrose Cemetary was sponsored by Dr. Norman Solhkhah and Dr. Edison Ishaya.
The Assyrian Genocide Monument in Chicago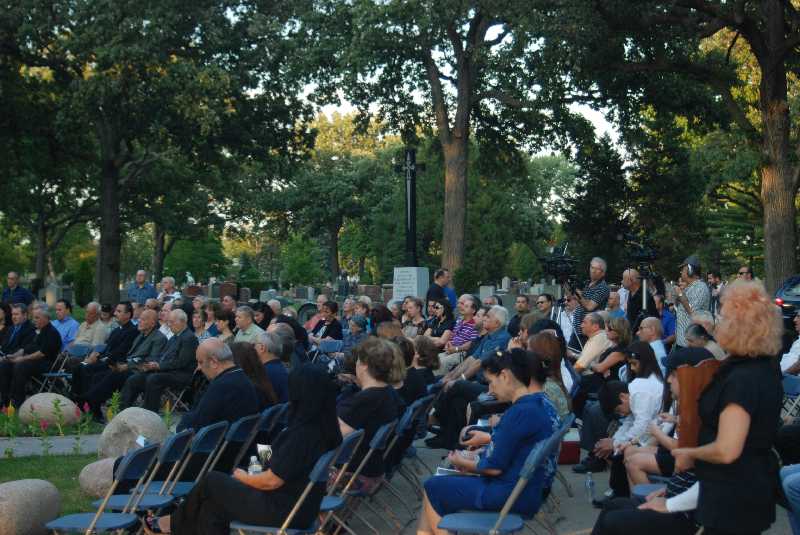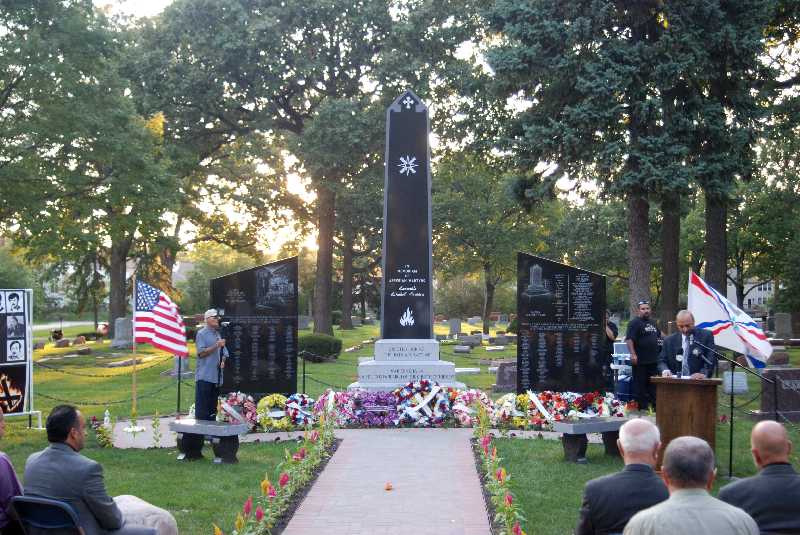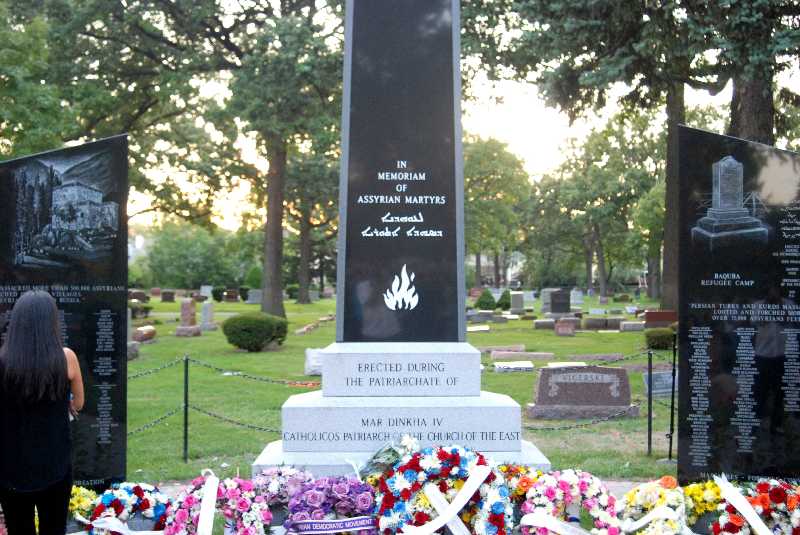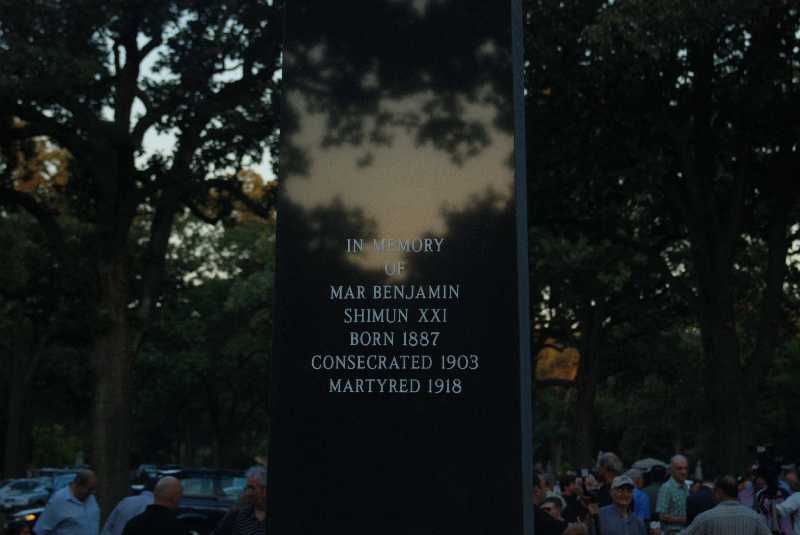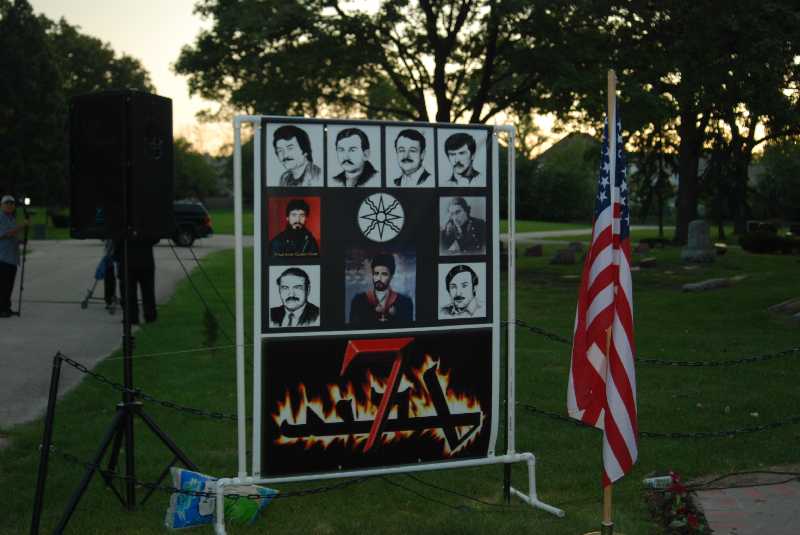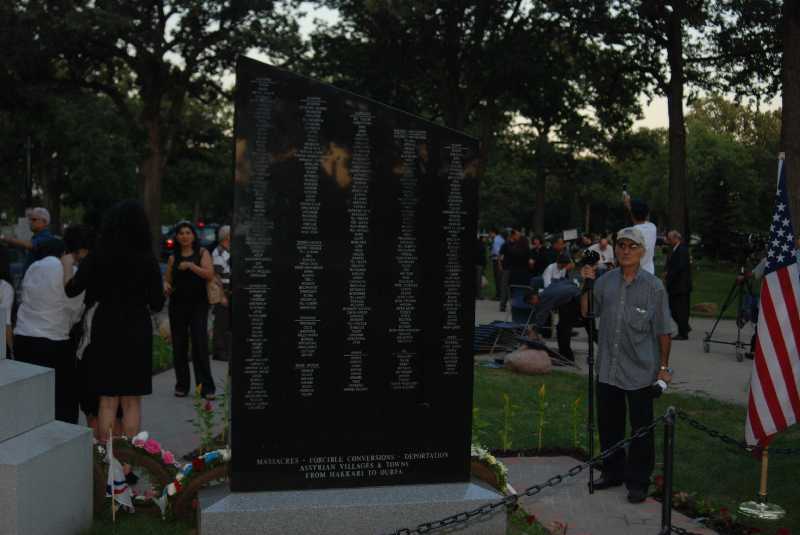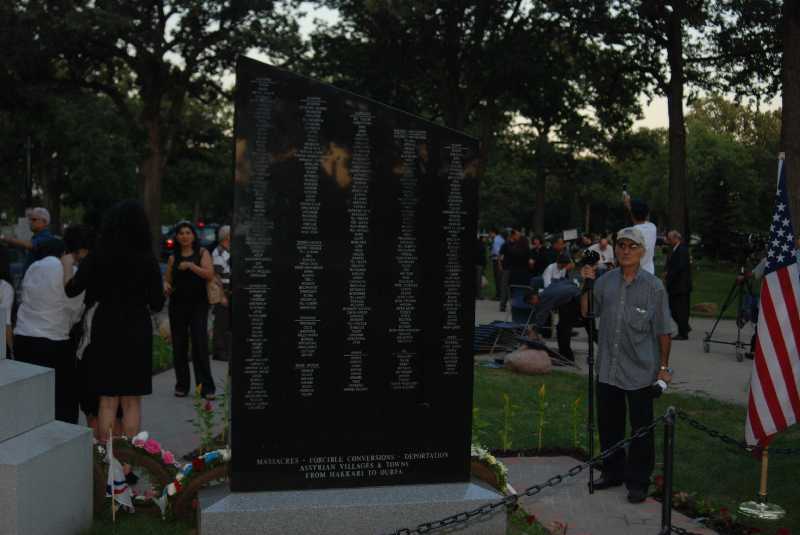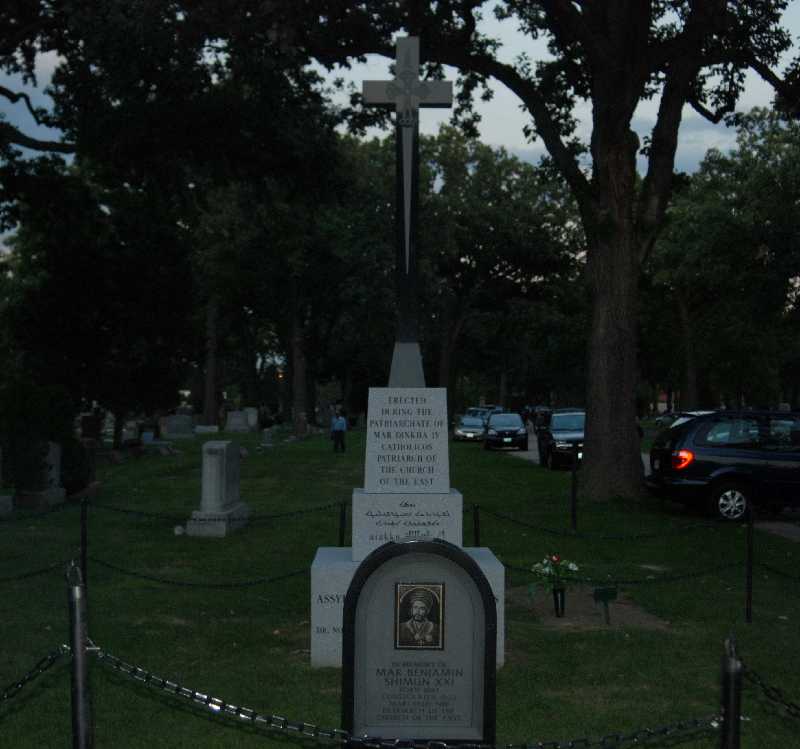 ---
The Assyrian Martyrs Day Memorial in Sydney