Conference Examined Persecution of Christians in Iraq and Egypt
Posted 2012-03-12 09:59 GMT
Chicago (AINA) -- A conferenced titled Faith Under Fire: The Global Threat to Religious Freedom was held by the Center for Security Policy on Saturday, March 10, in Chicago. The conference addressed the persecution of Christians and other religious minorities in Iraq and Egypt and discussed the threat of Islamic law (Shariah) to civil societies.
Speakers included:
The conference was moderated by four term Iowa congressman Fred Gandy, who is the executive vice president at the Center for Security Policy.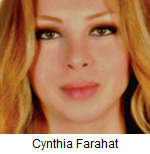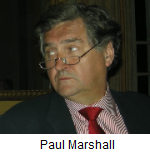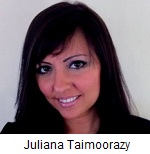 The conference opened with testimony from Cynthia Farahat, who is a Copt from Egypt. She discussed the recent violence against the Copts and showed government complicity in the attacks. Ms. Farahat said that the current government is responsible for the attacks, and the former Mubarak regime planned and executed 90% of the attacks on the Christians of Egypt during its rule. She said the Muslim Brotherhood has fully infiltrated the government and this goes back to 1952, when Egypt's constitutional monarchy was overthrown.
Ashraf Ramelah followed and gave additional testimony about the persecution of Copts. He also warned about taqqiyah, the intentional lying permitted and even demanded by Islamic law to advance Islamic interests. Mr. Ramelah also discussed the use of Western democracy and laws to weaken Western civil and governmental institutions.
Juliana Taimoorazy gave a moving presentation about the persecution of Assyrians in Iraq. After giving a very brief history of Assyrians, beginning from 4750 B.C., she focused on the low-grade genocide that has been perpetrated against Assyrians since 2004 (report), showing graphic images of murder and violence against Assyrians. She called on Western governments to support an Assyrian administered area in North Iraq.
Paul Marshall, who with Nina Shea has just written a book titled Silenced: How Apostasy and Blasphemy Codes are Choking Freedom Worldwide, discussed how Islam's blasphemy laws are used to silence criticism of Islam, and target Muslims and non-Muslims alike. Mr. Marshall said blasphemy laws are used by Muslim governments to target non-Muslims, converts from Islam, reformers, as well as to oppress Muslims and silence political dissent.
Rev. Keith Roderick spoke at length about practical methods of organizing and building coalitions.
Clare Lopez discussed the origins of the Islamic laws that discriminate against non-Muslims (Dhimmis), showing that these laws are fundamentally a part of Islam since its inception.
The conference was attended by 200 people.