Assyrians Demonstrate Around the World Against Baghdad Church Massacre
Posted 2010-11-10 06:12 GMT
(AINA) -- Assyrians held demonstrations across the world on November 8 to call attention to the Baghdad church massacre which occurred on October 31, when the Islamic State of Iraq, an Al-Qaeda affiliated group, stormed Our Lady of Deliverance Syrian Catholic Church and killed 58 parishioners and wounded 75. Protesters demanded an end to the low-grade genocide of Assyrians (also known as Chaldeans and Syriacs) which began on June 26, 2004, when the first church was bombed. Since that time, 66 churches have been bombed, 15 priests and bishops and hundreds of Assyrians have been killed and nearly half have fled to Syria and Jordan.
Rallies were held in Detroit, Phoenix, Chicago, Hartford, Modesto, San Jose, San Diego, Los Angeles, New York, Las Vegas, Hamilton, Toronto, Sydney, London, Sweden, Holland and Germany.
The names of the victims were read in most of the rallies. The following list contains the names of 43 of the 58 Assyrians who were killed.
Father Tha'ir Saadallah Abalhad Abdal
Father Wasim Sabih Joseph al-Qas
George Ayyub Tubiyya
Nabil Ilyas Sam'an Saqat
Saham Adnan Sado
Thamir Kamil Awsi
Nida Hamid Estefan
Umar Thamir Kamil Awsi
Aziz al-Maysi
Jonah George al-Sa'ur
John Jonah George al-Sa'ur
Rita Matthew George Zura
Sandro John Jonah al-Sa'ur [child]
Maha Nasif Banno
Salam Adib
Wisam Adib
Faiz Wadallah Qazzazi
Uday Zuhayr Mardina Arab
Adam Uday Zuhayr Arab
Bahnam Mansur Bulus Mumika
Ayyub Adnan Ayyub Burjo
Sabah Matthew Hamami
Saad Edward al-Sa'ati
Faris Najib Phillip Hannawi
Vivian Nasir Maro
Nathir Abd al-Ahad Anani
Fadi Bahuda
Mazin Fathil Salim Ilyas
Abdullah Haddad
Wamiq Haddad
Raghda Wafi Bishara
Nizar Jamil Matlub
Milad Nizar Jamil Matlub
Bassam Adnan Jamil al-Khury
Adnan Jamil al-Khury
Bahnam Michael Kafilmawt
Salah George Abd al-Ahad Qaqo
Christine Nabil Tubiya Katnawi
Ra'id Saadallah Abalhad Abdal
Fadi Samir Habib Amso
Ethel Najib Abbudi
Nizar Hazim Abdurrahim al-Sayigh
Suhayla Rofail Jani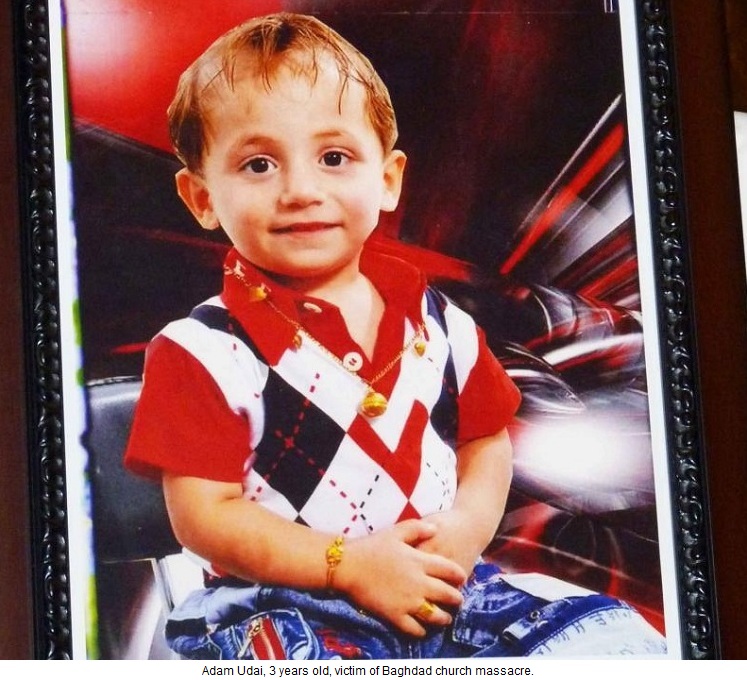 Here are photos from some of the demonstrations. Click on a photo for more pictures.
Chicago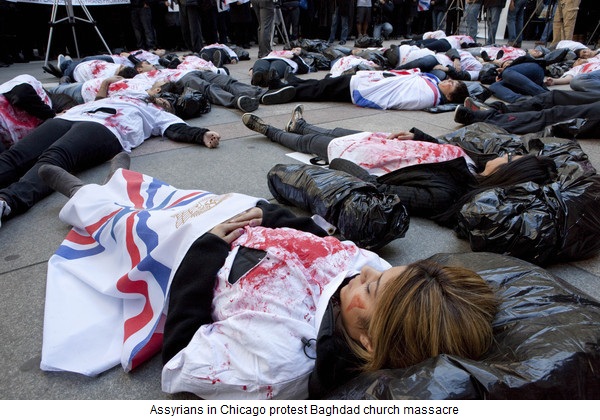 ---
Detroit

---
Boston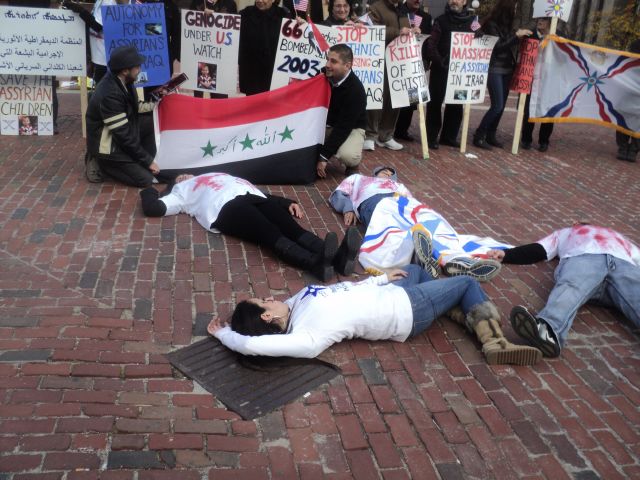 ---
San Jose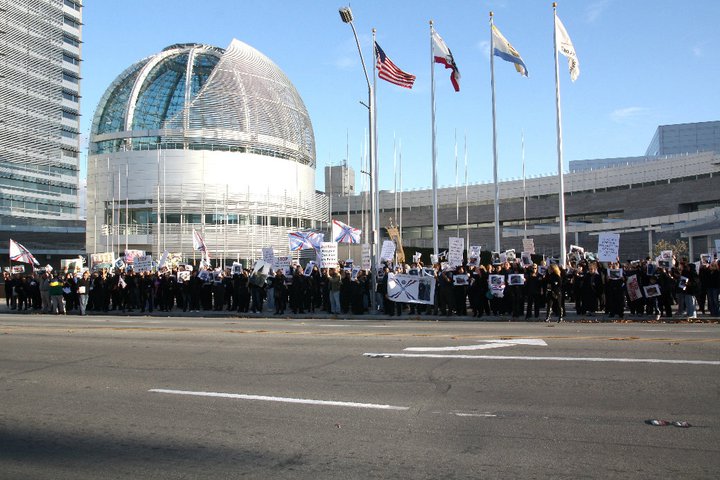 ---
Phoenix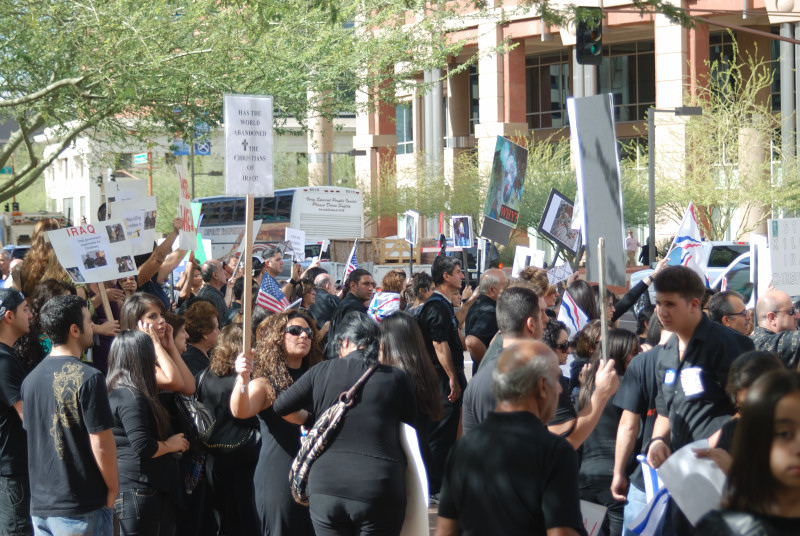 ---
Modesto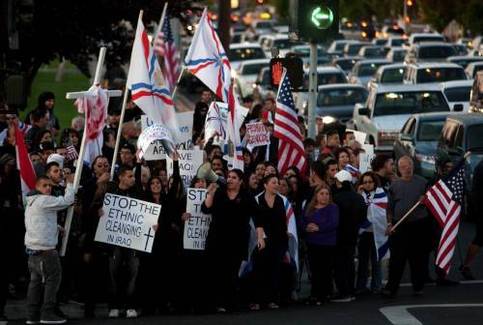 ---
Los Angeles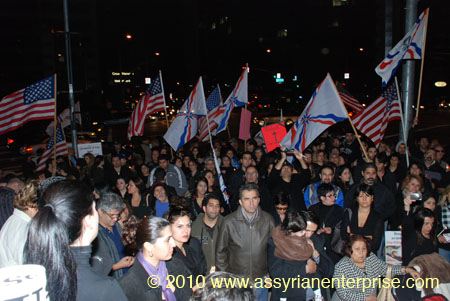 ---
Jacksonville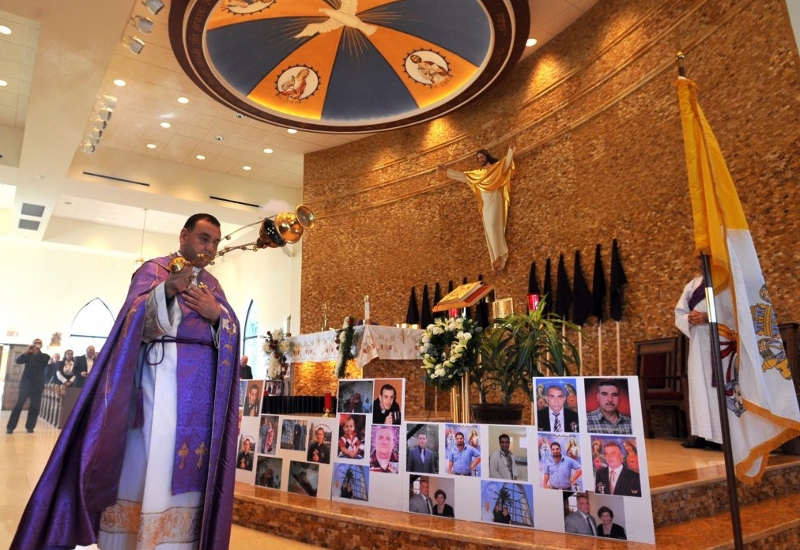 ---
Spring Valley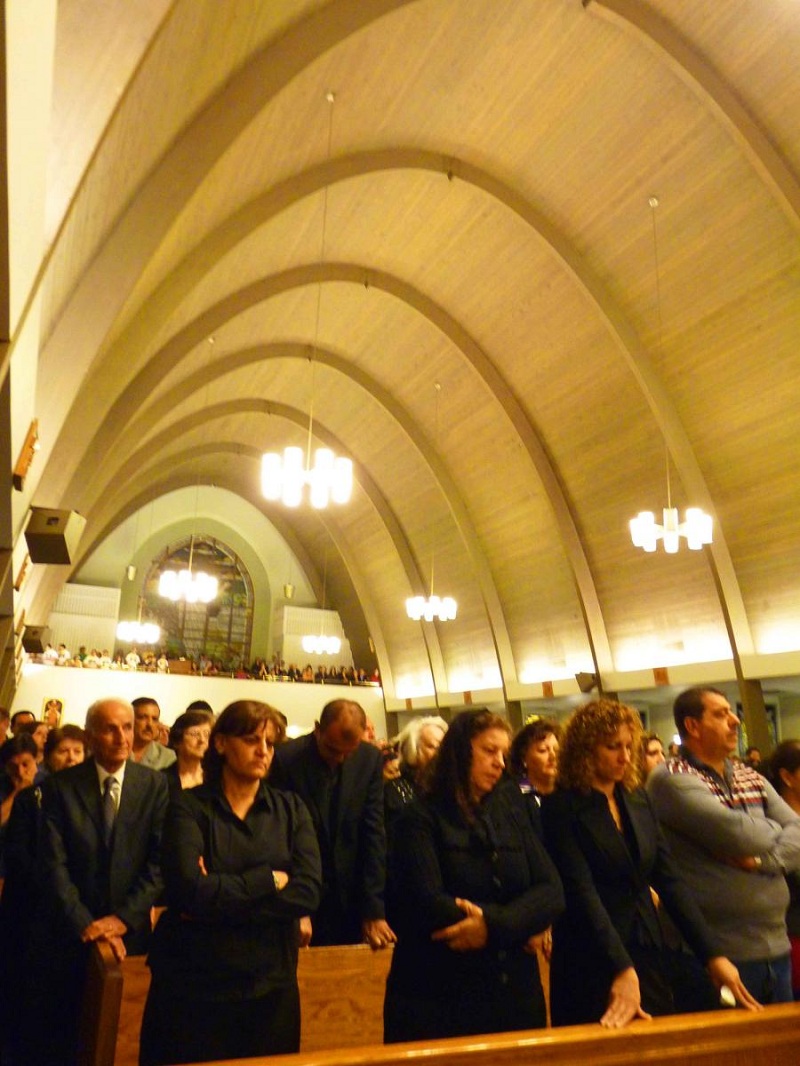 ---
London, England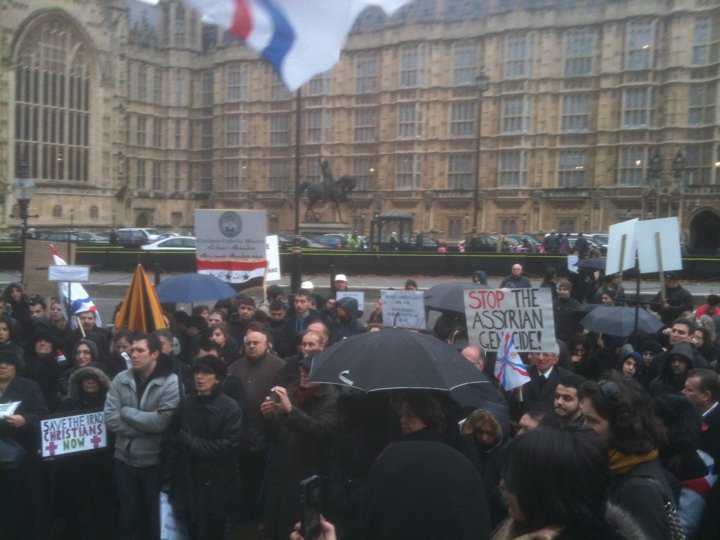 ---
Sydney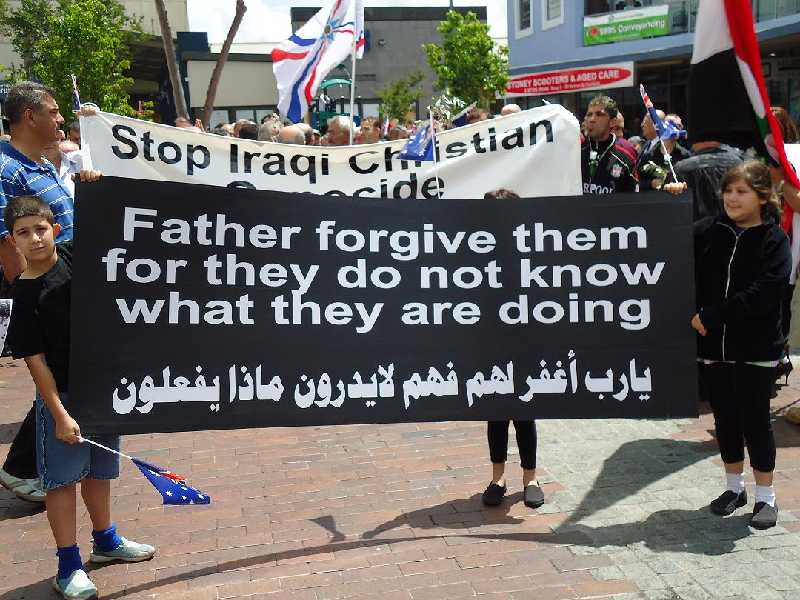 ---
Melbourne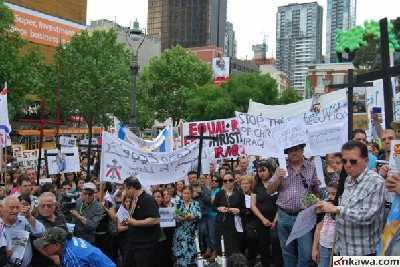 ---
Baghdad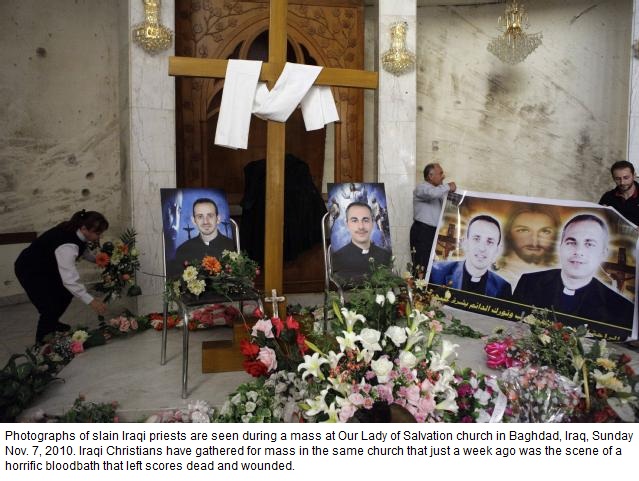 ---
Tehran

---
Cairo
Candle light vigil by Copts