Assyrian Elected to Top Position in Local Swedish Party
Posted 2009-03-30 22:03 GMT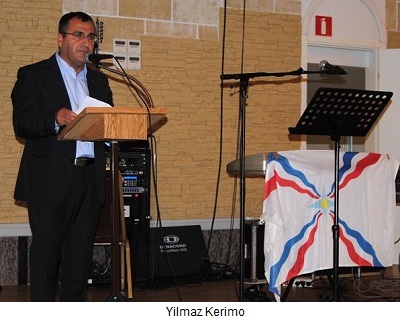 Södertälje, Sweden (AINA) -- The annual meeting of the Social Democratic party in the town of Södertälje chose on March 28 Mr. Yilmaz Kerimo as the parties new leader. A longstanding member of the Swedish Social Democrats, Mr. Kerimo, has been elected into the Swedish parliament, the Riksdag, twice.
It is estimated twenty percent of Södertälje' 80,000 inhabitants are of Assyrian origin. The war in Iraq put Södertälje in the headlines as the town which has received more Iraqi refugees than the United Stataes. Despite its relative size Södertälje is of great importance to Swedish economy as 20 percent of Swedish imports go through its port and several international companies are located in the city.
By taking up this top position within Social Democrats Mr. Yilmaz Kerimo joins Mr. Ibrahim Baylan, another Assyrian, who was recently chosen as the new national general secretary for the Social Democratic party, Sweden's largest political group.