Assyrian Bishops Call for Assyrian Autonomy in Iraq
Posted 2008-08-28 18:02 GMT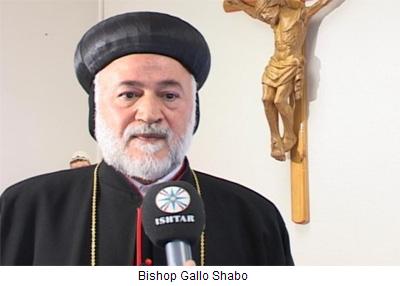 Stockholm (AINA) --- Ablahad Gallo Shabo is the latest bishop from the Syriac Orthodox Church to call for local self governance for the Assyrians in northern Iraq's Nineveh plain. The prelate expressed his call for local self governance during an interview with Ishtar TV, which broadcasts from northern Iraq.
Ablahad Gallo Shabo, who ministers a congregation of 30,000 Assyrians in Sweden, said the world community must help the Assyrians to achieve rights to govern themselves in the Nineveh plain, but at the same time that this must not be understood as a wish to break up Iraq.
Earlier this year, the bishop of Belgium and France, Hazail Soumi asked European politicians during a conference in the European parliament in Brussels why Assyrians are not allowed to gain autonomy in Iraq as the Kurds have.
Joining the two Syriac Orthodox bishops in the call for local governance for Assyrians are two bishops of the Assyrian Catholic church, Bawai Soro and Sarhad Jammo, who published a joint statement this year calling for the Nineveh plaines to become governed by Assyrians.