Assyrian Professor Dies From Stab Wound
Posted 2007-12-13 18:58 GMT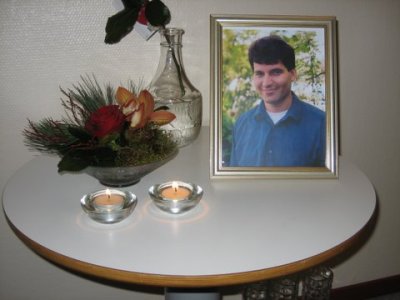 Örebro, Sweden (AINA) -- Dr. Fuat Deniz, a renowned lecturer and Ph.D researcher in the field of sociology at Örebro University, was pronounced dead today by Örebro University Hospital; Dr. Deniz was stabbed in the neck by an unknown assailant on Tuesday. The murder of a teacher during day time and in his own workplace has shocked the community in Örebro, a mid size Swedish town. There are no witnesses to the stabbing and no suspect yet. Police are working to secure forensic evidence, survey the victim's daily routine and his circle of acquaintances.
Sweden's equivalent to the FBI, the Swedish security police (SÄPO), have announced they are looking into this case because the attack could have a political motive. SÄPO noted that Mr. Fuat Deniz dedicated much of his research to Assyrian identity and the Turkish genocide of Assyrians. His masters thesis, A Minority's Odyssey: the Assyrian Example, was praised for its way of describing developments in social identities among Assyrians.
The Swedish research and university minister, Lars Leijonborg, participated in the commemoration ceremony held in Örebro on Thursday, expressing his sorrow for the loss of a promising teacher and researcher. "Dr. Fuat Deniz and his family came to our country to escape violence and assaults. It is a terrible tragedy that this has happened to him. He was not only a national hero for Assyrians but a role model for many in our society," said the minister with tearful eyes.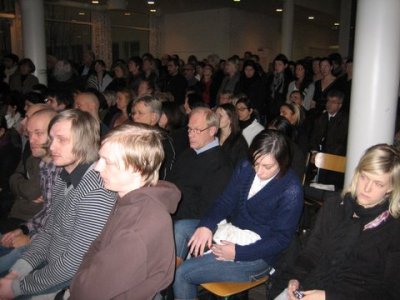 The Swedish flag in front of the Örebro University was flown at half mast and hundreds of students at the university were present during the ceremony. It was revealed that Dr. Fuat was to receive the universities' "good educator" award next week. He was admired among colleagues and students, who chose him as their favorite for the award.
Dr. Fuat was to participate in an international conference on Assyrian identity and the Turkish Assyrian genocide at the University of Leiden in Holland on Friday 14 December.
Abboud Ado, vice chairman of the Assyrian federation of Sweden, expressed his feelings of sorrow and announced that all Assyrian associations in Sweden have been instructed to place a picture of Dr. Deniz and open their doors for people who want to share their grief. The Syriac Orthodox bishop of Scandinavia, Ablahad Gallo Shabo, said his death is an immense loss for Sweden and the Assyrians.
Dr. Fuats daughter celebrated her third birthday last Monday.