Assyrians Protest in US, Canada, Sweden, Iraq on Voter Lockout By Kurds
Posted 2005-02-07 18:15 GMT
(AINA) -- Assyrians, Turkmen and Yezidis held protests this weekend in Toronto, Stockholm, London and Baghdad regarding the Kurdish lockout of voters in North Iraq.
Ballot boxes were not delivered to large areas in north Iraq on January 30, with 300,000 Assyrians, Turkmen and Yezidis unable to cast their votes. Leaders from these three communities immediately accused the Kurds of deliberately failing to deliver the ballot boxes, since the areas affected are under Kurdish control.
On February 1st, two days after the election, 150,000 Assyrians gathered in al-Hamadaniya, Karmelis, Bartila, al-Ayadiya and the surrounding villages to protest their exclusion from voting in the election on Sunday.
---
Toronto
In Toronto a large group of Assyrians gathered in front of the United States Consulate on 2/5 to protest on behalf of the ChaldoAssyrian, Shebak and Yezidi communities.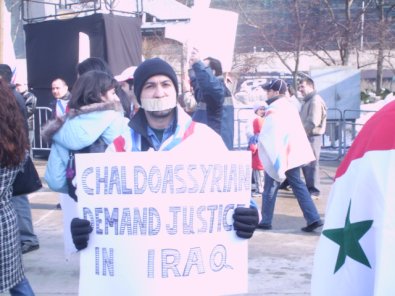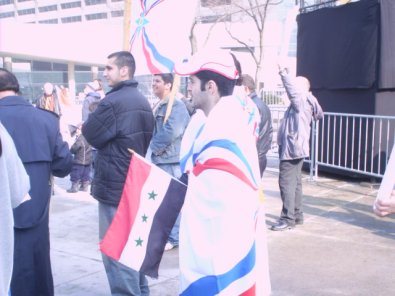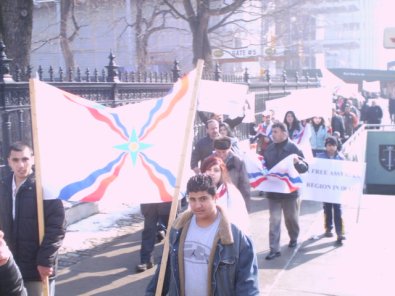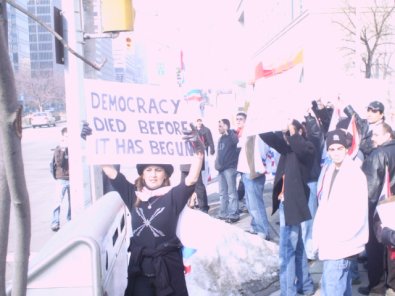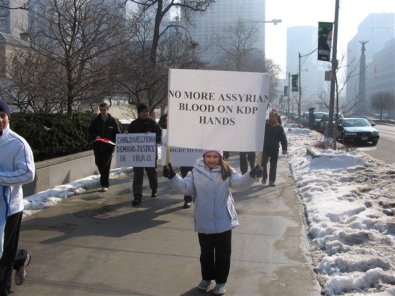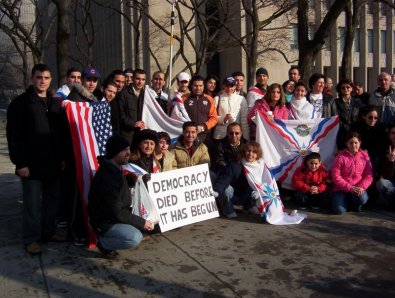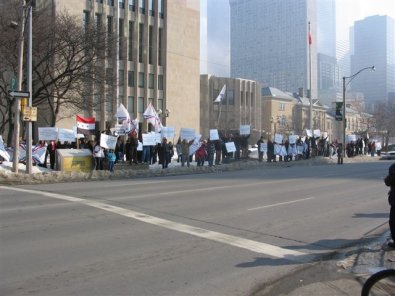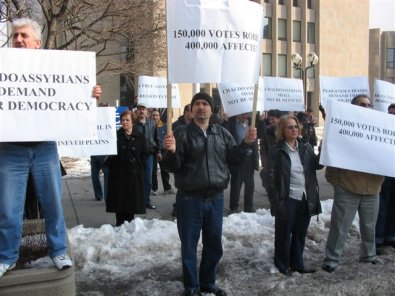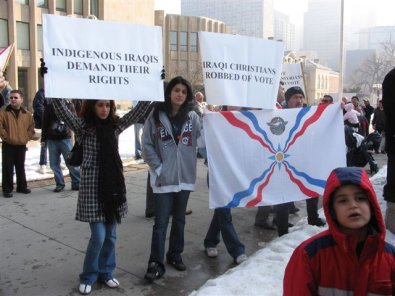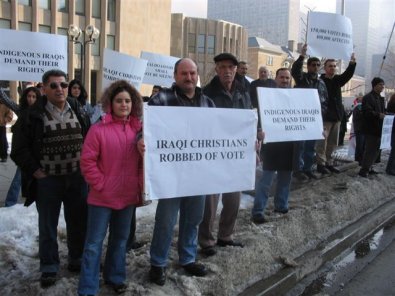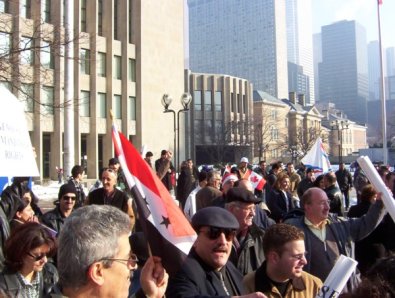 ---
Stockholm
Protests were held in Stockholm on 2/6.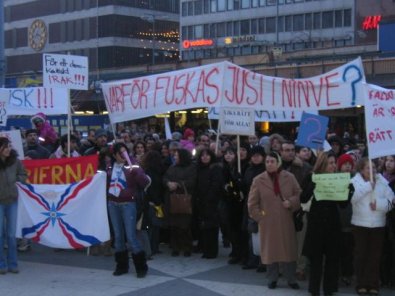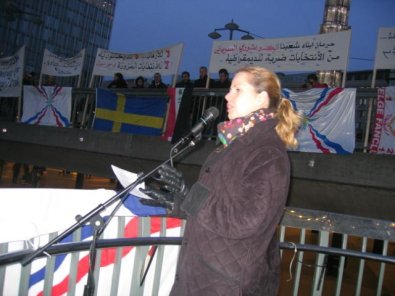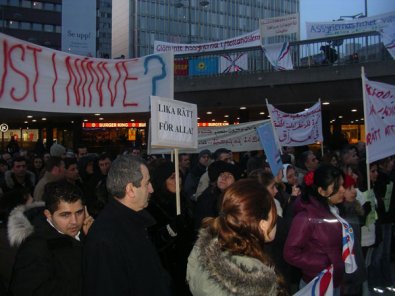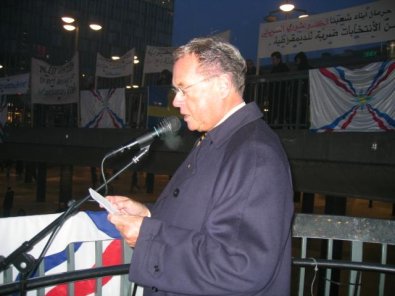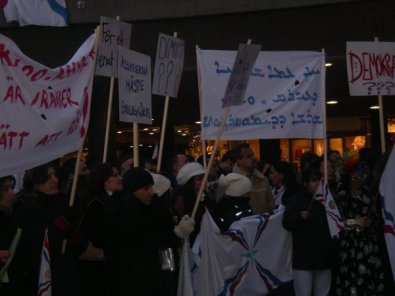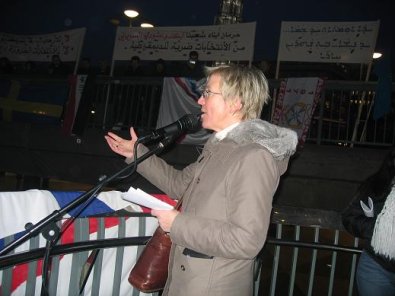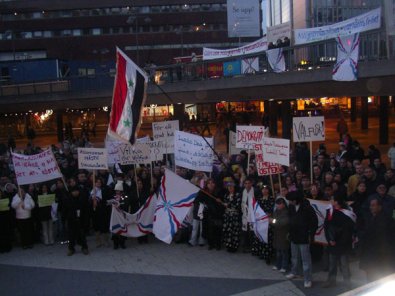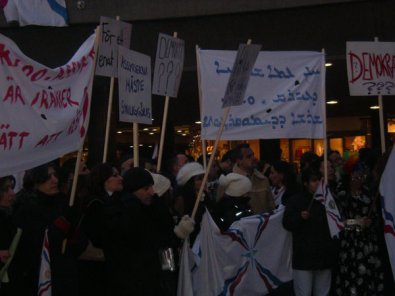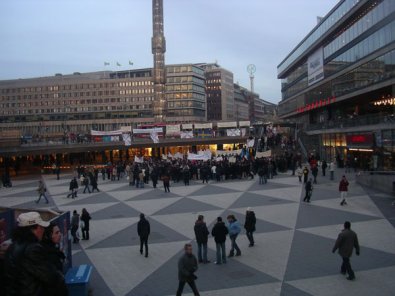 ---
London
Assyrians and Turkmen marched in front of 10 Downing Street on 2/6 to protest the voter lockout in north Iraq.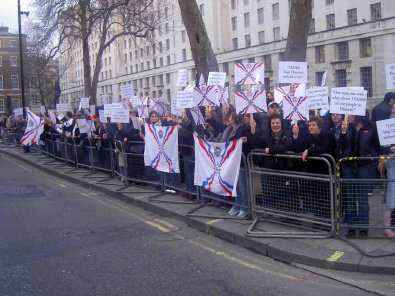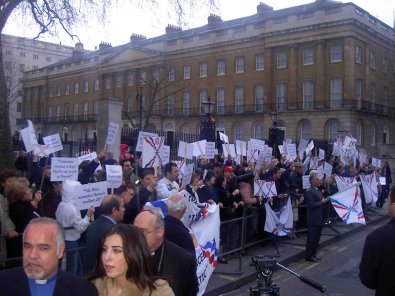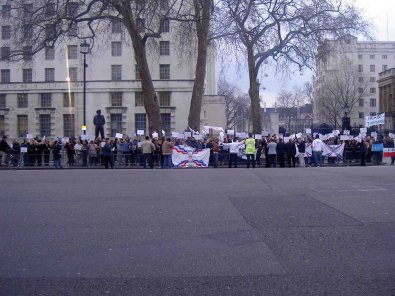 ---
Baghdad
Protests in Baghdad were held near the "Green Zone" by Assyrians and Yezidis on 2/6.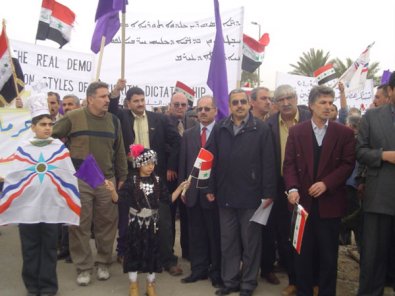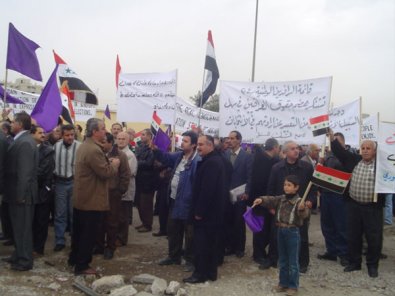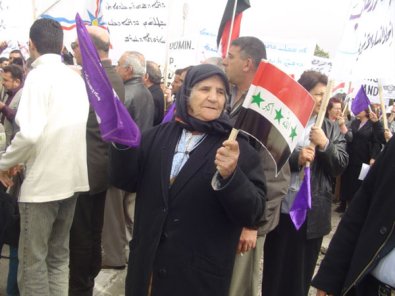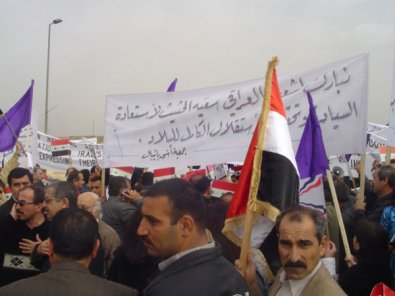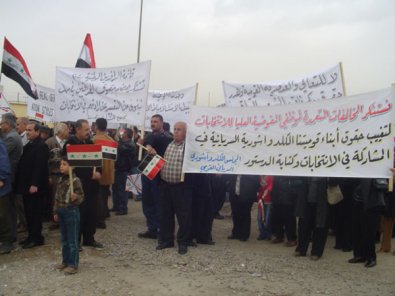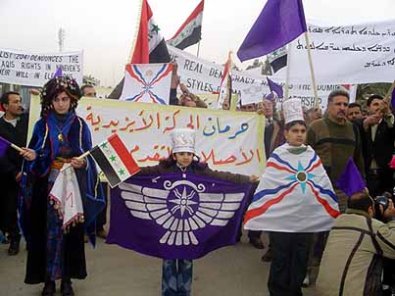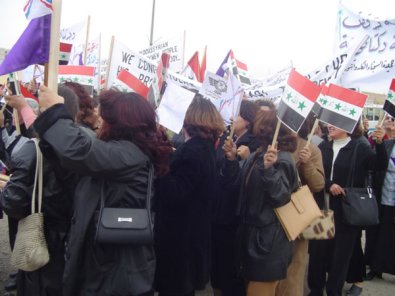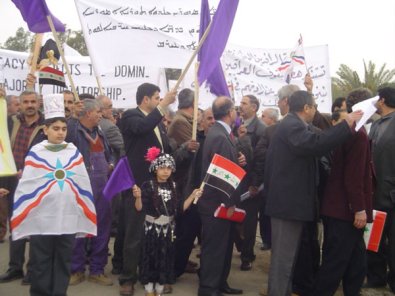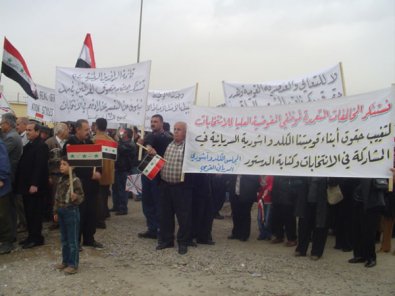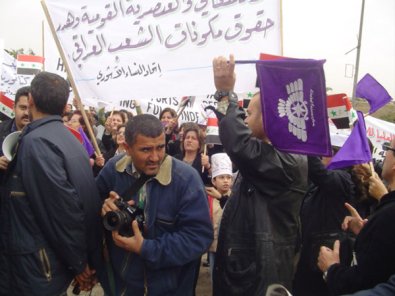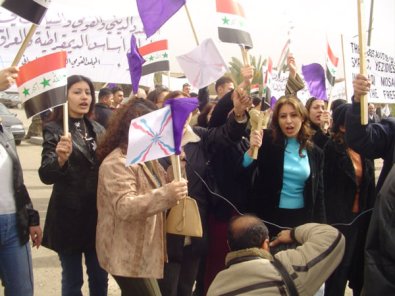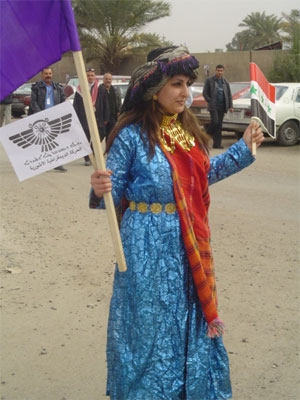 ---
Detroit
Protests in Detroit were held on 2/6.