The Professor and the Assyrian Empire
By Alan Ashworth
Posted 2023-11-17 18:12 GMT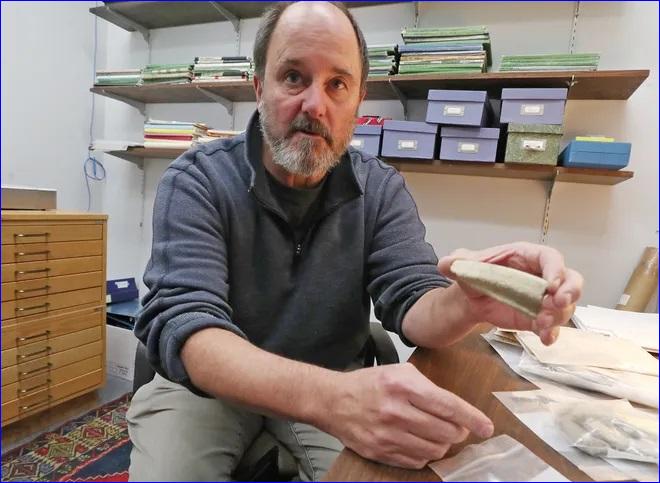 Ever wonder what life was like two or three millennia ago?
How people made it day to day without cars and computers, electricity and The Kardashians?
Timothy Matney does, and he's made a career of answering those questions, both here in Northeast Ohio and abroad.
Matney, a professor in the Department of Anthropology at the University of Akron, recently scored a big win in the world of archaeology, signing a deal with authorities in Iraqi Kurdistan to excavate seven sites.
He's leading a team of archaeologists from around the world, looking for remnants of daily life from small villages left behind more than 2,500 years ago.
Searching for clues into daily life in Neo Assyrian empire
The area was part of the Neo Assyrian empire, the world's mightiest power at the time. That period of the empire ran from about 912 BC to 612 BC.
Much has been uncovered about the high-and-mighty of the time--the kings and generals and lords of commerce.
But there's still a lot to be discovered about the lifestyle of the average Joe of the time.
"This is something that really hasn't been addressed," Matney said at a recent interview at his UA office. "The common people, if you will."
Seven sites and a multitude of possibilities
He's hoping the excavations will uncover new details, such as what they were growing, what animals they raised, the type of pottery they owned or produced, and other products they may have made.
The region where he and his team are working likely included conquered people who continued their own way of things in contrast to the methods and mores of court life in Nimrud and Nineveh.
He thinks the seven sites may have been locations where conquered people were deported to assimilate into the empire.
The size of the villages, he estimated, could have ranged from a couple families to 150 people.
"In this area for 10,000 years, we have very early domestication of goats, sheep, cattle and pigs," he said.
Funding key to robust international digs
The Sebittu Project will try to find clues as to how that largely agrarian lifestyle contributed to the economy of the empire, providing taxes and products.
"We don't really know how that worked," he said. "...We don't have a very detailed knowledge of that from the archaeological record."
Matney has extensive experience in the region, working on a large international project in Southeast Turkey from 1994-2014. He's known locally for leading students in digs in Summit County.
The project is supported by various grants and is awaiting news of possible funding from the National Science Foundation. In the meantime, he's hoping other donors will take an interest in the project and bolster funding.