Who is Dr. Now?
Posted 2023-02-09 07:37 GMT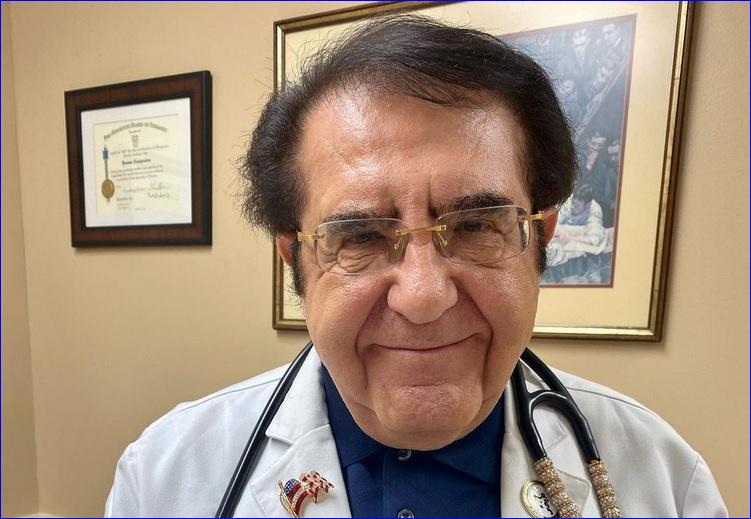 For over a decade, TLC's My 600-Lb Life has hooked viewers with stories about morbidly obese individuals trying to turn their lives around. In each installment, people fly to Houston, Texas in order to get treatment. The show follows them before, during, and after their weight loss journey. Each story is different except for one fan-favorite personality, who holds the series together.
At the center of every episode is Dr. Younan Nowzaradan -- better known simply as "Dr. Now" -- the medical expert who provides medical care to the series' subjects. Naturally, fans have become curious about the 78-year-old's own story. Where is he from originally and what did he do before reality TV? Continue reading to learn more about Dr. Now's ethnicity and background.
Where is 'My 600-Lb Life' star Dr. Now from?
Dr. Now is an Assyrian Iranian-American, who was born and raised in the Iranian capital of Tehran. Assyrians are an indigenous ethic group that's native to a geographical region in what is now Western Asia, and they are a minority within Iran.
Assyria originated as a Mesopotamian civilization before growing into an empire. In modern geography, the Assyrian homeland is now divided between several Middle Eastern nations, including Iran.
In 1970, Dr. Now graduated from the University of Tehran and moved from Iran to the United States. He enrolled in Saint Louis University's Medical Orientation Program the following year and then completed his surgical internship at St. John Hospital in Detroit.
Later on, he moved to Houston, where he remains today and where My 600-Lb Life partly takes place. Dr. Now is primarily employed at Houston Obesity Surgery, though practices at other local hospitals.
Dr. Now has developed a fan following thanks to 'My 600-Lb Life.'
While the patients on My 600-Lb Life don't get paid much, Dr. Now is estimated to have made millions between the TV show and his surgical practice.
In addition to the series itself, he's parlayed his high profile and expertise into publishing two books: 2017's Last Chance to Live and 2019's The Scale Does Not Lie, People Do.
His online store includes T-shirts and magnets, and he even has a Cameo account.
But while the TLC series certainly granted him a much wider audience, Dr. Now has endeared himself to viewers because of his own story and personality.
He moved from Iran to the United States and built up a successful medical career that's been going strong for decades. And he's continuing to work at an age when many other people would be enjoying their well-earned retirement.
He's also part of a not-so-short list of famous Assyrians from Iran that also includes tennis great and Olympic gold medalist Andre Agassi, UFC fighter Beneil Dariush, and Jonathon Aivez -- who, under the stage name Jack Douglas, was one of the pioneers of another type of reality TV. Aivez helped establish the travel genre of TV series and has a star on the Hollywood Walk of Fame.
Dr. Now may not have reached that status quite yet, but he's certainly become a household name.