Assyrian Woman Fled From ISIS in Mosul, Now A U.S. Marine
Posted 2016-10-03 05:25 GMT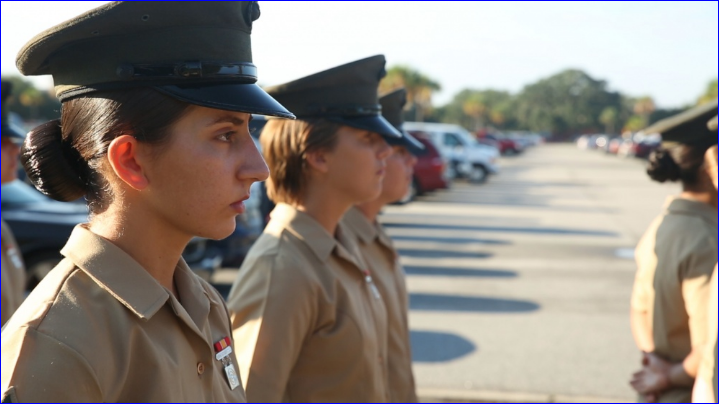 Amanda Issa came to the U.S. in 2011 after fleeing terrorist groups and the rising threat of ISIS and living in a Turkish refugee camp for a year. She then finished in the top 10 of her Madison Heights, Michigan high school class, received an associates degree in global studies from Oakland Community College and then enlisted in the U.S. Marines to follow her heroes. She graduated Sept. 30, 2016, on Parris Island, S.C. Issa is now 21.
Her story of heroes is a different one than most high school students.
Issa, who fled Mosul with her family due to ISIS and then lived in a refugee camp in Turkey for almost a year, moved to Michigan in 2011 as a teenager. Her family knows more than most about ISIS and the war on terror and how it affects some families. Her parents moved to Michigan for the same reasons others have come to America -- for a better life:Better education, more opportunities and freedom to live a free life for Amanda and her two sisters.
First reported by Lance Cpl. Aaron Bolser at DVIDS, Amanda Issa referred to the Marines she saw in Mosul as heroes. Now she's a Marine private first class herself and could not be more proud.
Bolser reported, "On Jan. 19, 2016, she stepped on Parris Island's iconic yellow footprints only to be injured a month later on a conditioning hike. The injury was bad enough that doctors told her she could be medically separated. She fought that prospect and ended up returning to training and eventually graduating with Platoon 4034, Papa Company, 4th Recruit Training Battalion, on Sept. 30, 2016."
"Now, to be called a Marine is unbelievable," she said shortly after making the Oath of Allegiance during a naturalization ceremony. "Yeah, being a U.S. citizen is great, but I came here to be a Marine."
She said it all.