Endowment for the Assyrian Collection At Bowdoin College
Posted 2016-09-27 22:07 GMT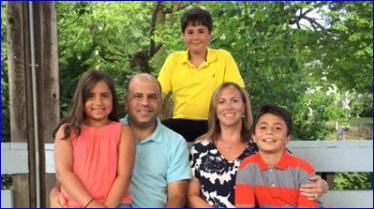 It is with great pride that the Museum announces a recent gift by Michael Yadgar and the Yadgar family of Chicago to create an endowment supporting the Assyrian collection at the Museum. The gift is the result of a visit to campus by the family in August 2015, when they encountered Bowdoin's ancient and Assyrian collection.
Michael's parents immigrated to the United States from the Middle East. It has been important to him that his children have an appreciation of their heritage and the history and culture of that part of the world. A graduate of the University of Wisconsin-Madison and Northwestern's Kellogg School, Michael is the global SAP leader for Ernst & Young. Prior to joining Ernst & Young, Michael was with Accenture for nineteen years. Relatively unfamiliar with Bowdoin when the family first visited campus, Michael worked with Museum co-directors Anne and Frank Goodyear, professor and curator James Higginbotham, and leadership gift officer Heidi Peterson to create a new endowment for the Museum.
This endowment will provide funding for a digital resource that will enable virtual access to the Museum's Assyrian collection, facilitating scholarship and academic collaboration around these objects. The fund will also provide critical support for care and conservation of this collection. James Higginbotham, associate curator for the ancient collection at the Museum and a professor of classics, commented, "Mr. Yadgar's gift will help us shed light on these ancient Assyrian monuments that come from a part of the world that is in peril today." Museums are collections not only of art, but also of people. Please join us in extending the warmest of welcomes to the Yadgar family.