Assyrian Doctor Honored By Chamber
By Alex Tekip
Posted 2016-05-12 17:23 GMT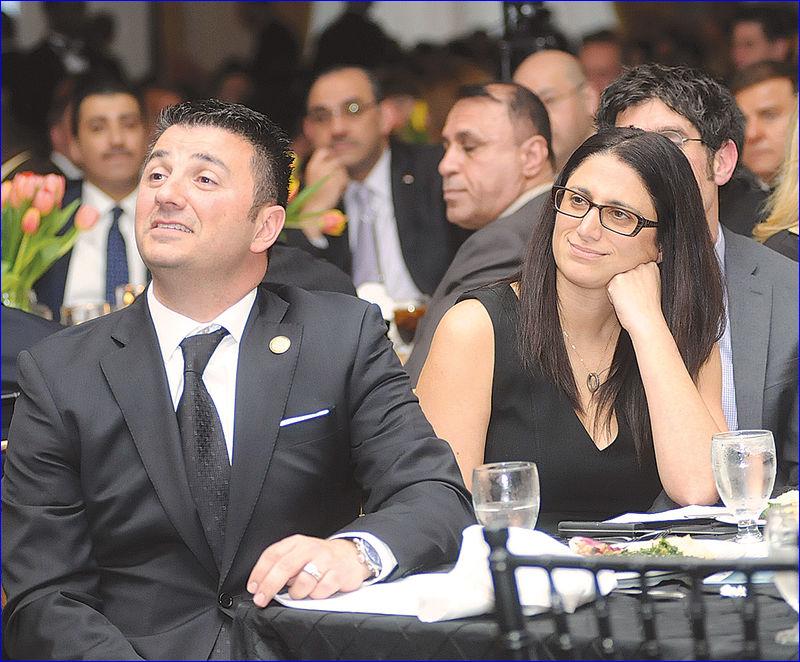 WEST BLOOMFIELD -- Pediatrician Dr. Mona Hanna-Attisha has garnered national and international recognition for her role in exposing the link between Flint river water and lead poisoning, and advocating for the children and families of Flint affected by the water crisis.
She's appeared on "The Rachel Maddow Show." She's ranked 20th in Time's 100 Most Influential People for 2016. And on April 29, Dr. Mona, as she's called, received another recognition as the Chaldean-American Chamber of Commerce's Humanitarian of the Year at the organization's 13th annual awards dinner.
"This is from my own community, so obviously I'm Chaldean, and to receive something from my own community is humbling," said Dr. Mona, who resides in West Bloomfield. "It's an honor. It means a lot. ...This one's incredibly special."
The Chaldean-American Chamber of Commerce has been presenting the Humanitarian of the Year award since 2006. Martin Manna, president of the Chaldean-American Chamber of Commerce, said the organization is committed to honoring service as well as business, and wanted to honor Dr. Mona for her fearlessness in fighting for Flint.
"Although we are a business organization, we also wanted to profile and acknowledge the contributions that people are making for the greater good of this community," he said. "Dr. Mona was chosen because of the work she's doing in Flint and for the children of Flint, and really it's an honor to have her join us because of the elevated profile she's had since helping uncover the tragedy in Flint."
Taking the stage to a standing ovation from a full ballroom at the Shenandoah Country Club, Dr. Mona emphasized the ties between humanitarianism and Chaldean beliefs: community, justice, tolerance, freedom, peace and equality.
"Those humanitarian values are very much our Chaldean values," she said in her speech to the crowd. "It is one and the same. We did not often come to this country by choice. Many of us, or our parents before us, fled Iraq because of injustice and intolerance, persecution. Our home country has been and continues to be ravaged by war. We know first-hand the ugliness of discrimination, of prejudice. As a people, we have been resilient in the face of injustice, of sanctions and war, and we wish it on no other."
Dr. Mona's family came to America from Iraq when she was a child. In her speech, she discussed how that decision shaped her confidence in fighting for what she believes in.
"(My parents) raised me to be that progressive, that enlightened woman who was strong and stubborn, and who always fought for justice."
As the head of Hurley Medical Center's pediatrics program and a professor of pediatrics and human development at Michigan State's College of Medicine in Flint, Dr. Mona has dedicated her life to fighting for those without a voice, and training future doctors to do the same.
"I hope that my work in Flint will inspire young people, especially the young women, to fight for justice, to embrace diversity, to embrace tolerance, to pursue higher education and, most importantly, to serve our communities," she said in her acceptance speech.
Now considered a global hero, Dr. Mona put her efforts in advocating for Flint and its children in simple terms.
"I was just doing my job," she said.
That job was enough to make a change, to inspire a city, a state, even a nation -- and the community in which her roots are planted.
"As a fellow Chaldean, she really lifted the community," Manna said.