8th World Syriac Conference Opened
Posted 2014-09-09 03:28 GMT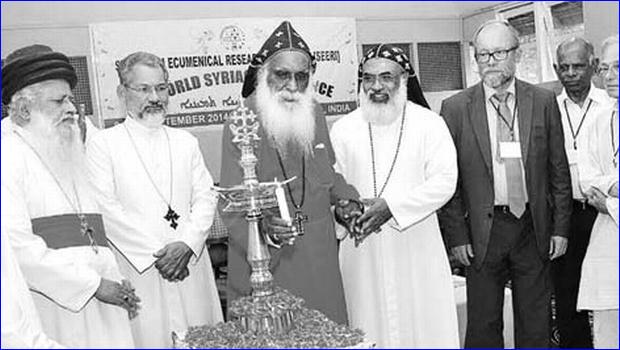 Kottayam, India -- The 8th World Syriac Conference got under way at St Ephrem Ecumenical Research Institute (SEERI) at Baker hills near here on Monday.
Joseph Mar Thoma Metropolitan, the Supreme Head of Mar Thoma Church inaugurated the conference at a function which was presided over by Mar Joseph Peruthottam Archbishop of Changanassery.Speaking on the occasion, Joseph Mar Thoma Metropolitan pointed out that the Indian culture has been enriched with the migration of the people from Syria and Syriac language has helped in the augmentation of the nation. He added that Syriac language, which is a part of the culture and heritage of the Church of the East, has played a decisive role in keeping various churches united. Dr Harold Suermann, director of the Institute of Missiology (MWI), Germany, delivered the keynote address. President of SEERI, Dr Thomas Mar Koorilos, Archbishop of Tiruvalla, Arch Bishop Mar Aprem, Metropolitan of the Chaldean Syriac Church of the East, MG University registrar M R Unni, former Indian ambassador K P Fabian and Sebastian Broke also spoke on the occasion.
As many as 120 thesis will be submitted by the delegates including 80 foreign delegates from various countries. The conference will come to a close on September 13. Major Archbishop Mar Baselios Cleemis, Catholicos of the Malankara Catholic Church will preside over the valedictory meeting.
Forest Minister Thiruvanchoor Radhakrishnan, justice Alexander Thomas, Dr Kuriakkose Corepiscopa Moolayil and Fr Raju Parakkot, assistant director of SEERI will speak on the occasion. Catholicos Baselios Thomas I of Jacobite Syriac Church will give benediction.