New Chaldean Bishop for Eastern United States
Posted 2014-05-09 05:02 GMT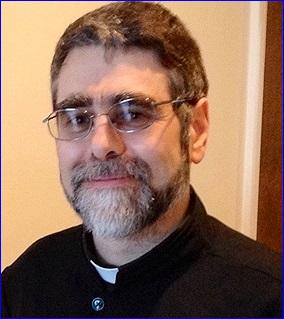 Chaldeans in Michigan and the eastern half of the U.S. will soon have a new religious leader, as their population grows in metro Detroit while declining in Iraq.
Based in Southfield, the founder of the American branch of the Chaldean (Iraqi Catholic) Church, Bishop Ibrahim Ibrahim, is stepping down after 32 years and will be replaced next month by a West Bloomfield priest.
Rooted in Iraq, Chaldeans are one of the oldest Christian groups in the world and speak a version of Aramaic, the language that Jesus Christ spoke. Pope Francis announced Saturday that Ibrahim, 76, will be replaced by Father Frank Kalabat, born in Kuwait in 1970 and ordained a priest in 1995, according to a news release from the Vatican's news agency.
Kalabat, 43, has been deputy priest of Mother of God Chaldean Church in Southfield and is currently pastor of St. Thomas Chaldean Catholic Church in West Bloomfield.
"The whole Chaldean community is joyful for this appointment," said Joseph Kassab, president of the Iraqi Christians Advocacy and Empowerment Institute in West Bloomfield. "Father Kalabat is very well known for his humbleness, simplicity, transparency and strong spirituality. I really see in his personality some resemblance with Pope Francis' character and spirit."
Born in Iraq, Bishop Ibrahim was named by Pope John Paul II in 1982 to head the American eparchy (diocese) for Chaldeans. It is separate from the Archdiocese of Detroit but still has allegiance to the pope. Known as the Chaldean Eparchy of St. Thomas the Apostle, it once covered the entire U.S.
In 2002, the diocese was split into two, for the Western and Eastern halves of the U.S. There are 105,000 Catholics who are members of the Eastern diocese, said the Vatican news release. Many of them are in metro Detroit, which has the highest concentration of Chaldeans in the U.S.
Ibrahim has been critical of the Iraq war's effects on Chaldeans and other minorities in Iraq, saying the U.S. failed to protect them. Hundreds of thousands of Chaldeans have fled Iraq amid growing violence and religious persecution, say Chaldean leaders.
"No one is defending us," Ibrahim told Catholic News Service in 2008 after a Chaldean archbishop was killed in Iraq. "They are killing Christians because they are Christians."
"We know that before the invasion of the Americans in Iraq, (terrorism) was no such a thing," Ibrahim added. "Christians and Muslims were living together, exactly like brothers and sisters, and that's it. But since the invasion, everything changes."
Martin Manna, president of the Chaldean American Chamber of Commerce, praised Ibrahim for "building a diocese with 10 parishes, a re-evangelization center, Chaldean camp and most importantly a community dedicated to its faith and serving the less fortunate."
Manna said that the incoming bishop "is one of the most humble and spiritual people I have ever known. He's done a wonderful job connecting with the youth and always puts others first."
Kalabat will be formally installed as the new bishop on June 14 at Mother of God church. Archbishop Allen Vigneron, head of the Archdiocese of Detroit, is to take part.