Narsai's Taste of the Mediterranean
By Carolyne Zinko
Posted 2012-12-23 16:27 GMT
Narsai David, the KCBS radio food expert, is proud to be an Assyrian American, and so is Rep. Anna Eshoo, D-Palo Alto, even though they're often met with furrowed brows from others who don't know what Assyria was, and questions about whether they're Muslim or not.
Assyria, an ancient kingdom that stretched across Mesopotamia (today's northern Iraq), was a land of early Christians, who in recent years have fled their homes and religious persecution by militant Islamic groups seeking to force them to convert to Islam.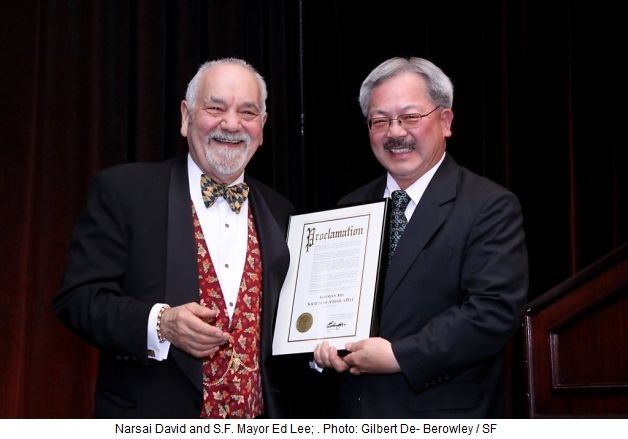 It made for heady dinner conversation at the 10th annual Narsai's Taste of the Mediterranean, a $400-a-ticket benefit for the Assyrian Aid Society of America that drew more than 300 guests from the Bay Area, Central Valley and Los Angeles to the Ritz-Carlton hotel in San Francisco this month.
More than $1.2 million raised during the past decade has gone to efforts by the nongovernmental organization with special U.N. status to promote Assyrian language and culture with new schools, dorms and textbooks; to provide humanitarian aid in war-torn areas; and to establish medical clinics and pharmacies, among other things. Eshoo, the evening's keynote speaker, has been working with Rep. Frank Wolf, R-Va., to create a special envoy at the U.S. State Department for religious minorities in the Near East and South Central Asia. Their legislation passed by a vote of 402 to 20 in the House in 2011, but has not been approved by the Senate.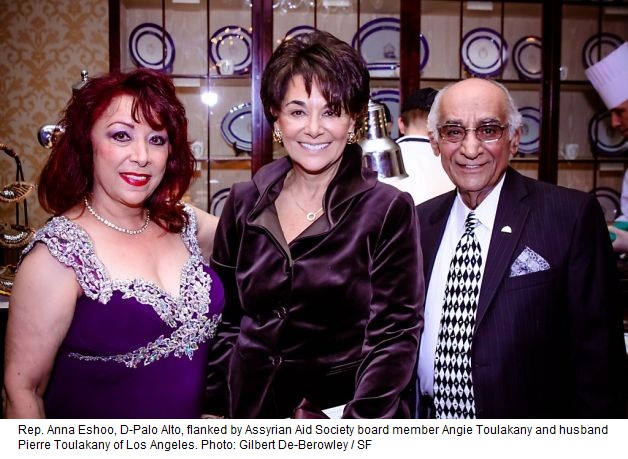 All, of course, was not political. Guests dined on lamb chops and ghormeh sabzi, sipped wines from Narsai's label and Darioush vineyards, and weaved their way through the tables in a 7,000-year-old line dance called the sheikani. There was also gratitude for David's decade-long dedication to the cause. "Narsai," Eshoo said, "you are a national treasure to our country, and our community."