Kurdish PM Meets With Cardinal Sako
Posted 2023-11-14 19:01 GMT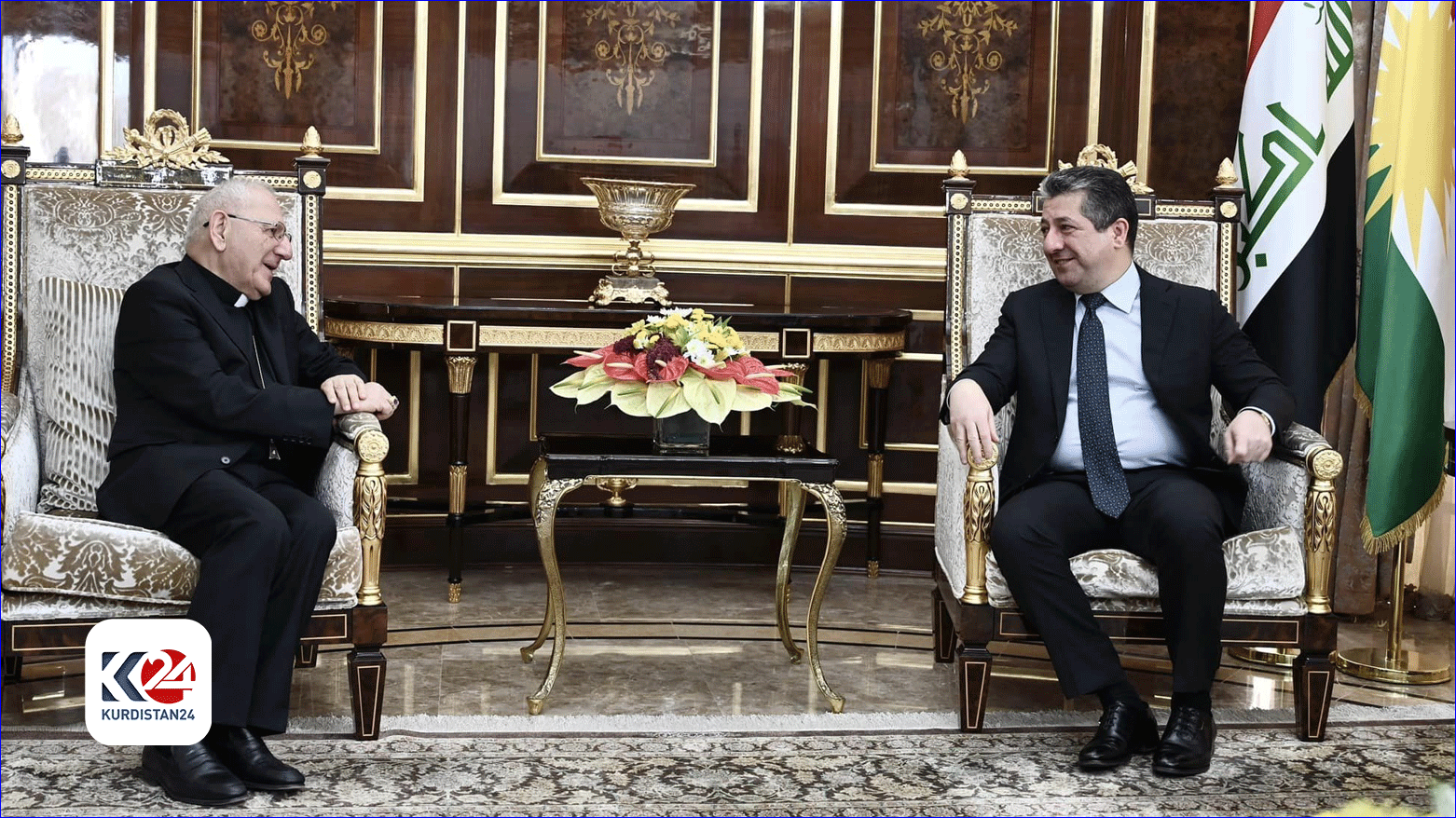 Kurdistan Region Prime Minister Masrour Barzani on Monday received Cardinal Louis Raphael Sako, the head of the Chaldean Catholic Church in Iraq and the World, in Erbil.
During his meeting with the Premier, the Cardinal provided an overview of his visit to the Vatican in addition to his meetings with the Pope and Catholic cardinals. He thanked the Prime Minister for his continued support of Christians in the Kurdistan Region as well as the development of peaceful coexistence.
The Premier commended the important role of Sako as the head of the Iraqi church and further reaffirmed the Kurdistan Regional Government's (KRG) commitment to protecting the rights of Christians and all communities in the Kurdish region.
Sako is believed to have played a major role in organizing Pope Francis's historic visit to Iraq and the Kurdistan Region in 2021.
Previously, Iraqi President Abdul Latif Rasheed had revoked a 2013 presidential decree, which recognized Cardinal Sako as the head of the Chaldean Catholic Church and custodian of the churches' assets, citing the earlier decision was not "legally based."
That decision and what Sako described as "deliberate attacks" against him by the Iranian-backed Babylon Brigades officials, including its leader Rayan al-Kildani, have prompted his departure from Baghdad to Erbil, where he is operating as an exiled head of the church.
Al-Kildani heads the 50th Brigade of the Shiite militias, known as the Popular Mobilization Forces (PMF). The U.S. Treasury designated al-Kildani for "serious human rights abuses" on July 18, 2019.
His party owns four out of five parliamentary seats allocated to minority groups in the 329-seat Iraqi parliament.