Assyrian Doctor, Wife, and Mother Stabbed to Death in Baghdad
Posted 2018-03-10 16:00 GMT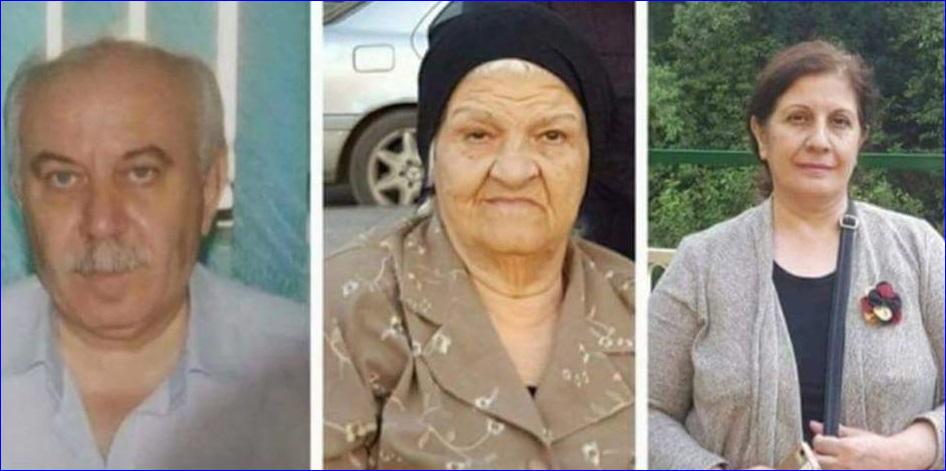 A Christian doctor, his wife, and mother were stabbed to death on Thursday evening in Baghdad's eastern neighbourhood of al-Mashtal.
Related: Timeline of ISIS in Iraq
Related: Attacks on Assyrians in Syria By ISIS and Other Muslim Groups
Dr. Hisham Shafiq al-Maskuni, 61, a native of Baghdad, his wife Shaza Malik, and his mother Khairiya Dawood were killed, according to Rayan al-Kldani, head of the Christian militia group of Babylon, known as the Christian Hashd. The attack was carried out by an unknown group of armed people, Iraqi media reported. The attackers also stole some money and expensive items from the house, according to unverified media reports. This is not an isolated incident, Fr. Biyos Qasha of Baghdad's Maryos Church told Rudaw TV, noting that a boy was killed a few days ago in Baghdad. "This means that there is no place for Christians," he said. "We are seen as a lamb to be killed at any time." He expressed fear that these are the signs of a start of a plan to force the Christian population from their homes and out of the country. Kldani, head of the Christian militia group, agrees that such attacks are nothing new for the Christian community in Iraq.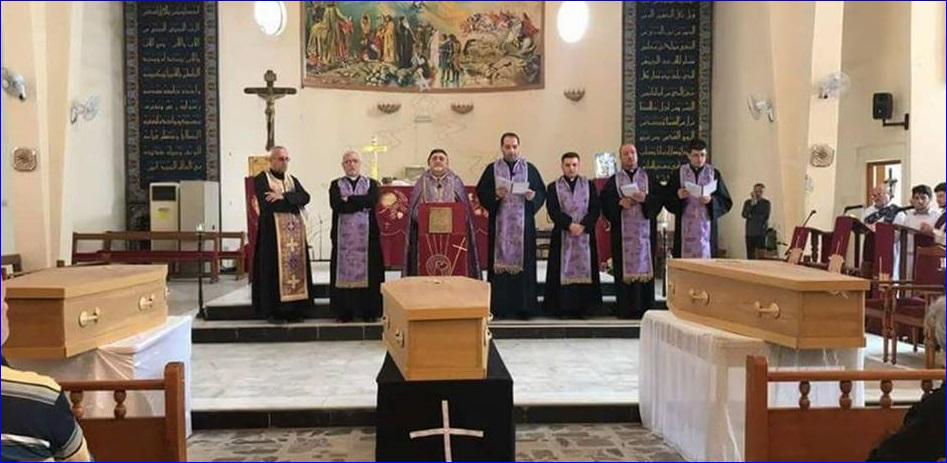 "This crime has only one message. Frightening our people and forcing them to leave the country," he said on Friday. "We are not afraid, and we will not leave our homeland," he vowed, explaining that the Thursday attackers will fail just like ISIS did when the bells of the churches of Iraq started to ring again following the defeat of the extremist group. Fr. Qasha called on the federal government to "work to protect all Christians and all citizens." Yezidi MP Vian Dakhil condemned the crime, tweeting that "minorities are persecuted in their homeland." Warning that this stabbing was not the first nor the last crime against Iraq's minorities, she called on the international community to "move with great effort to protect minorities in Iraq." A page on Facebook dedicated to Iraq's medical doctors expressed its condolences to the family of the deceased doctor. The spokesperson for Iraq's Ministry of Health told Rudaw in August last year that Baghdad was experiencing a rising number of assassinations against doctors and health workers by gangs or in acts of "terrorism." "Attacks on doctors have almost become a daily thing," Saif Badir told Rudaw then. In Iraq's last census in 1987, some 1.5 million Christians were counted. Prior to ISIS, local groups estimate the Christian population was 400,000 -- 600,000. About half the population have left Iraq since 2014 and around 130,000 sought shelter in the Kurdistan Region.