Syriac Orthodox Patriarch Criticizes WCC Portrayal of Syrian Situation
Posted 2018-03-06 00:34 GMT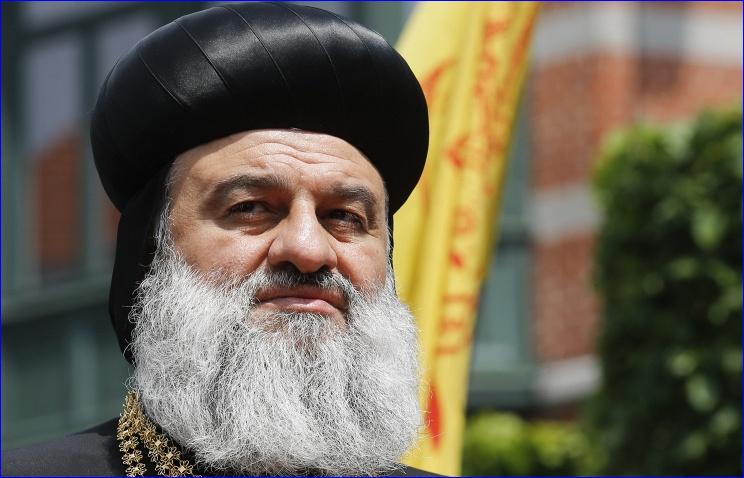 DAMASCUS -- The patriarch of the Syriac Orthodox Church denounced a statement issued by the head of the World Council of Churches regarding the situation in Syria, in particular the rebel-held enclave of Eastern Ghouta near Damascus.
"We are deeply appalled by your statement on Syria," Syriac Orthodox Patriarch Ignatius Aphrem II of Antioch wrote the Rev. Dr. Olav Fykse-Tveit, general-secretary of the World Council of Churches, regarding the Feb. 26 statement.
"You mention 550 victims killed in Eastern Ghouta, including more than 130 children. However, you neglect to mention hundreds of civilians, including many children, killed by the mortars and missiles coming from Eastern Ghouta, especially when most of these mortars have long targeted areas populated by Christians from churches which are members of WCC," the patriarch, a native of Qamishli, Syria, wrote in the March 2 letter.
"Targeting of civilians on all sides should be indeed condemned," he stressed. However, the patriarch said Fykse-Tveit's statement "clearly shows a biased position concerning what is happening in Syria in general, and in Damascus in particular."
"As a council of churches representing its members, including those of us who live in Syria, your statement should have been apolitical, more pastoral and reflecting the position of the great majority of Christians in Syria," he said. "It is obvious that your information on what is happening in Syria lacks accuracy and objectivity."
The Syriac Orthodox patriarch warned that "such an unbalanced statement will be used as a political tool serving a political vision of Syria's future that does not necessarily express the views of the majority of the Syrian people, including Christians."
He expressed his hope that the WCC "once again becomes the voice of the suffering churches in Syria" and would "convey to the entire world the reality of what they are going through."