US-backed Assyrian Force Heading to Defend Syrian City Could Be Cut From Anti-ISIS Coalition
By Kyle Rempfer
Posted 2018-02-07 18:12 GMT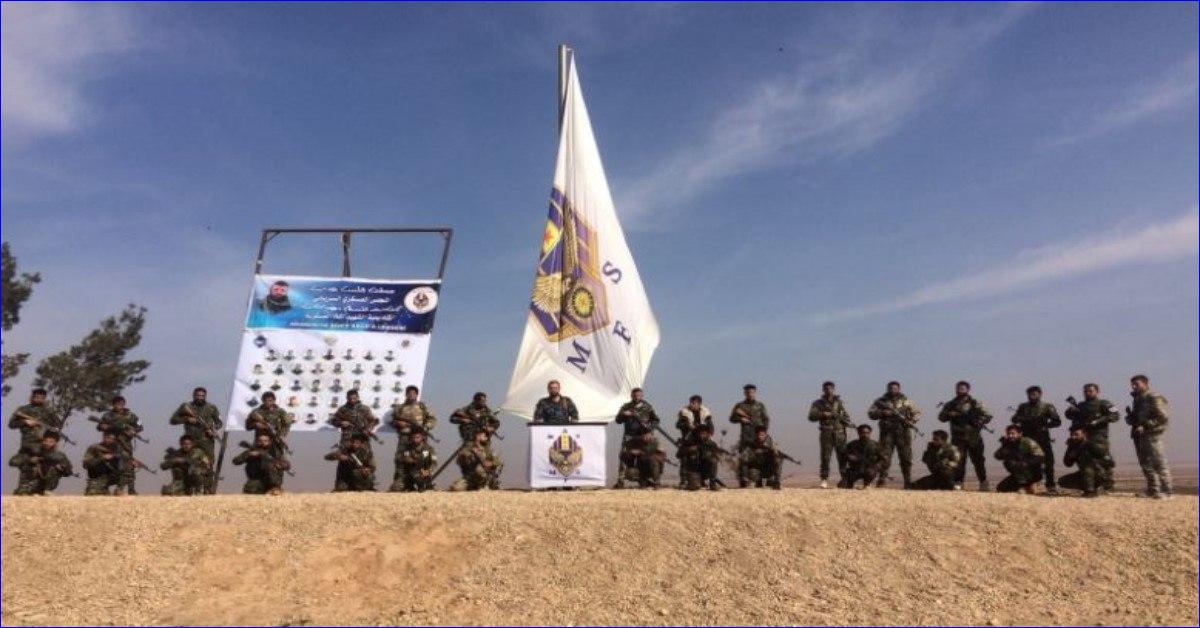 The Syriac [Assyrian] Military Council -- a member of the U.S.-backed Syrian Democratic Forces -- has announced it will send units to fight in Afrin, risking being cut from the global coalition fighting ISIS.
The MFS "decided to send reinforcements to [the] Afrin battle to defend Afrin people from Turkish invasion," the group said in a statement Sunday.
"We appeal to the international community as Syriac Christian people and urge them to stop the barbaric Turkish attack and support us by all means," the group's statement said.
The MFS has been historically allied with the People's Protection Units, or YPG, currently engaged against Turkish forces in northern Syria, but their recent decision could risk severing the group from their U.S. allies.
"We would review their support, try to determine their intentions, talk to them, and if they decide that this is what they got to do, we would absolutely not support them," Eric Pahon, a Pentagon spokesman, said.
The MFS is a relatively small militia within the Syrian Democratic Forces, which fought in the liberation of Raqqa, among other battles. Many of group's fighters are part of the Assyrian Christian minority. As such, they tended to attract volunteer fighters from western countries.
"Any forces that decide to move to Afrin will not receive continued Coalition support," a spokesperson for Operation Inherent Resolve said in a statement to Military Times.
"The Coalition has been clear: military operations in Afrin are a distraction to the defeat-Daesh fight," the statement read. "We are not providing training, equipment or support to operations in Afrin and continue to be focused on defeating Daesh, particularly in the Middle Euphrates River Valley."