The Decline of Isis Control Across Iraq and Syria in Maps
Posted 2017-11-03 16:38 GMT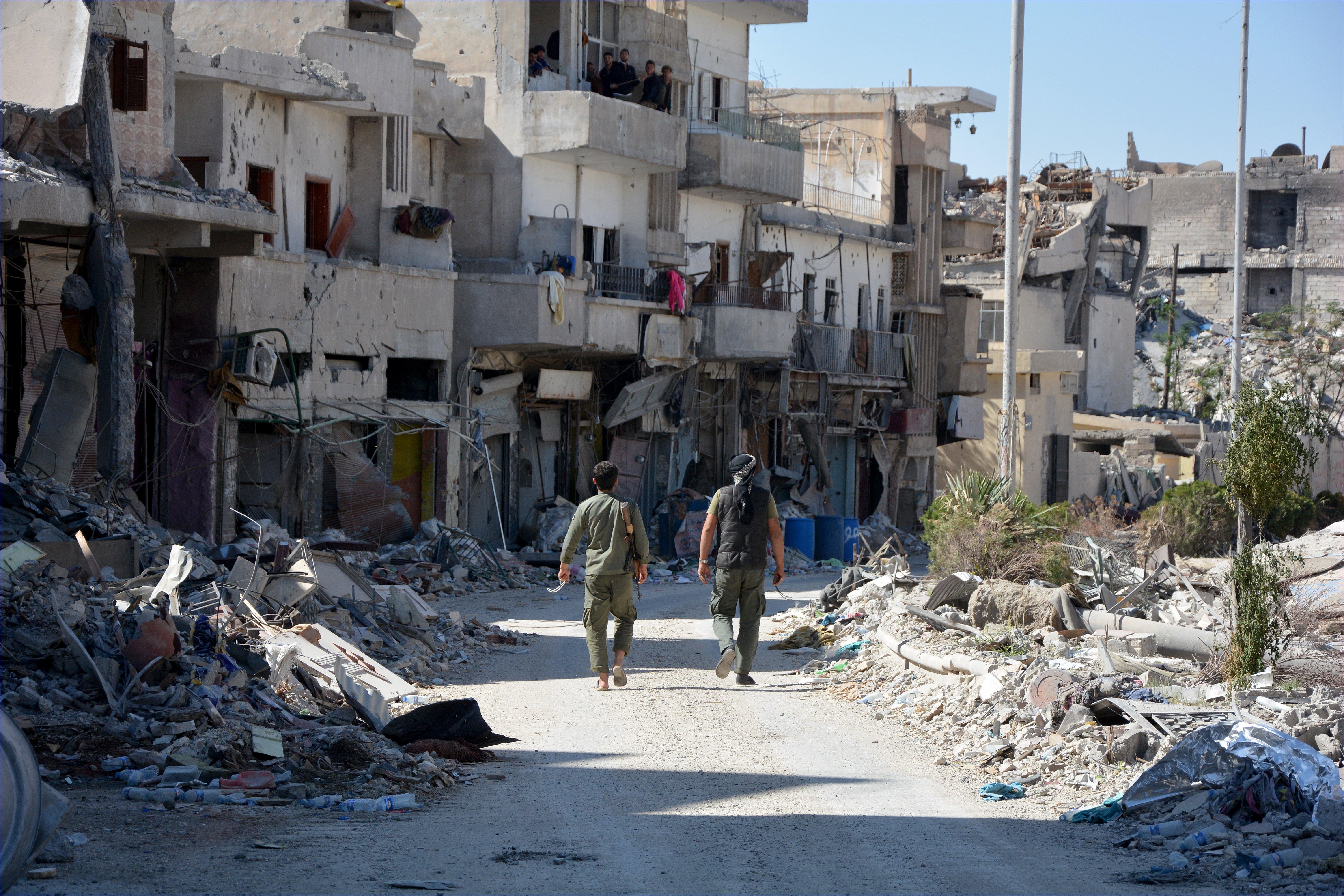 After bursting into the public consciousness of the western world in August 2014 with the gruesome beheading of the American journalist James Foley, it became clear how much land Isis had taken control of both in Iraq and Syria. By September 2014 the terrorist group held more than 34,000 square miles, from the Mediterranean coast to the south of Baghdad.
Airstrikes by the US-led coalition allied with attacks by ground forces have since chipped away at Isis strongholds. By the end of 2016 the terrorist group's territory had shrunk to about 23,000 square miles. Since then their control has continued to diminish.
Today Isis is a group under siege and firmly on the defensive in Iraq and Syria. They have military control of only a few areas of land in the two nations, with pockets of fighters attempting to hold off the Iraqi army and other coalition-backed groups.
The Institute for the Study of War has mapped how the role of Isis has changed since 2014. Areas of control are defined those where Isis exerts physical or psychological pressure to assure that individuals and groups respond as directed. Areas of attack are spaces where where Isis conducts offensive manoeuvres. Finally, areas of influence relate to those that are free of significant action against Isis and which permit logistical and administrative support for their forces.
September 2014
Islamic State territory reached its peak in the summer of 2014 after the group surged across Iraq, taking key cities including Tikrit and Mosul and almost reaching Baghdad and Arbil, the Kurdish capital. At that time it also controlled substantial areas in Syria.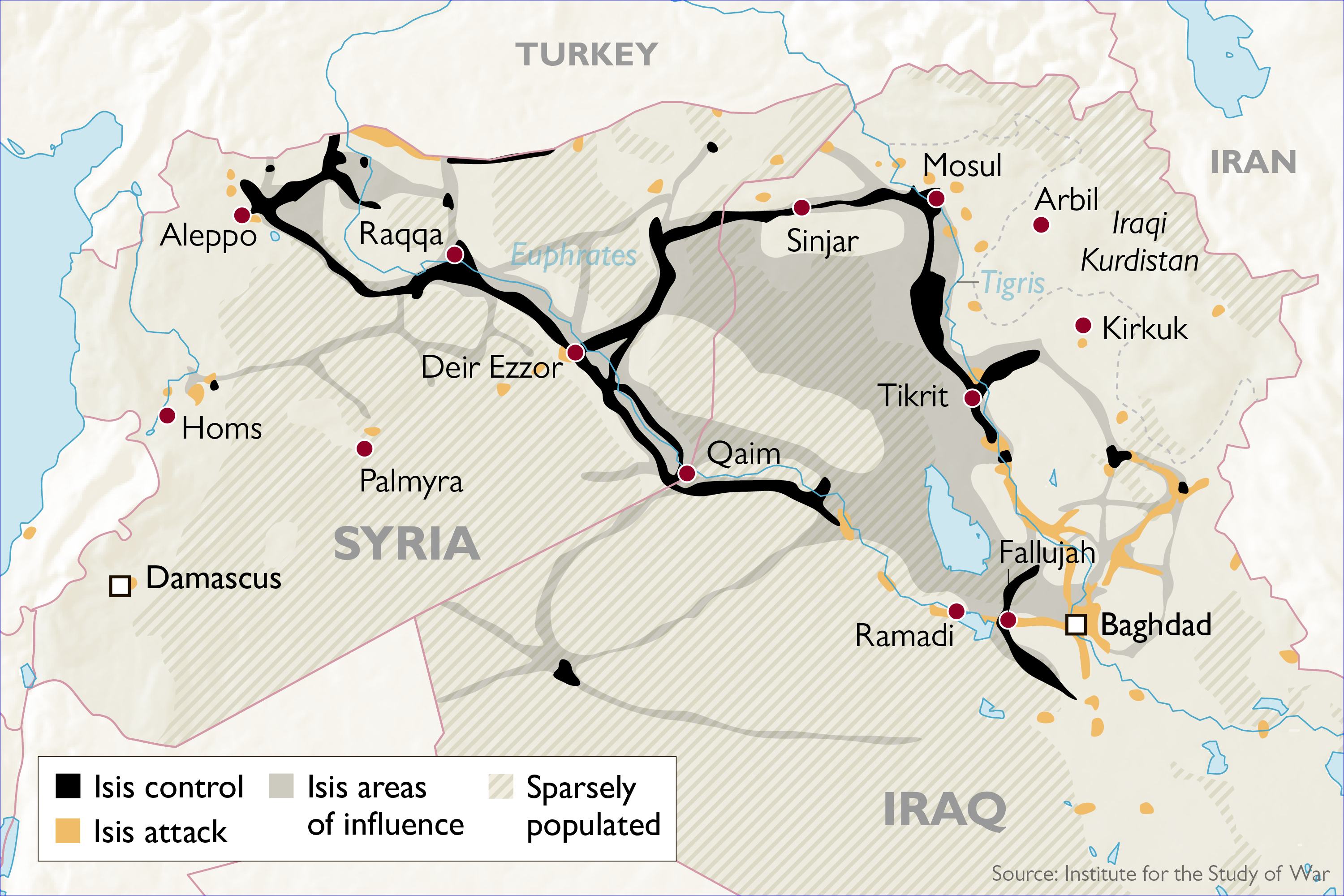 May 2015
By May 2015 Kurdish and Iraqi government forces and Shia militia forces had started to push back, reclaiming Tikrit and towns on the Kurdish-Isis frontline. Isis was still advancing in other areas, taking Ramadi in Anbar province and Palmyra in Syria.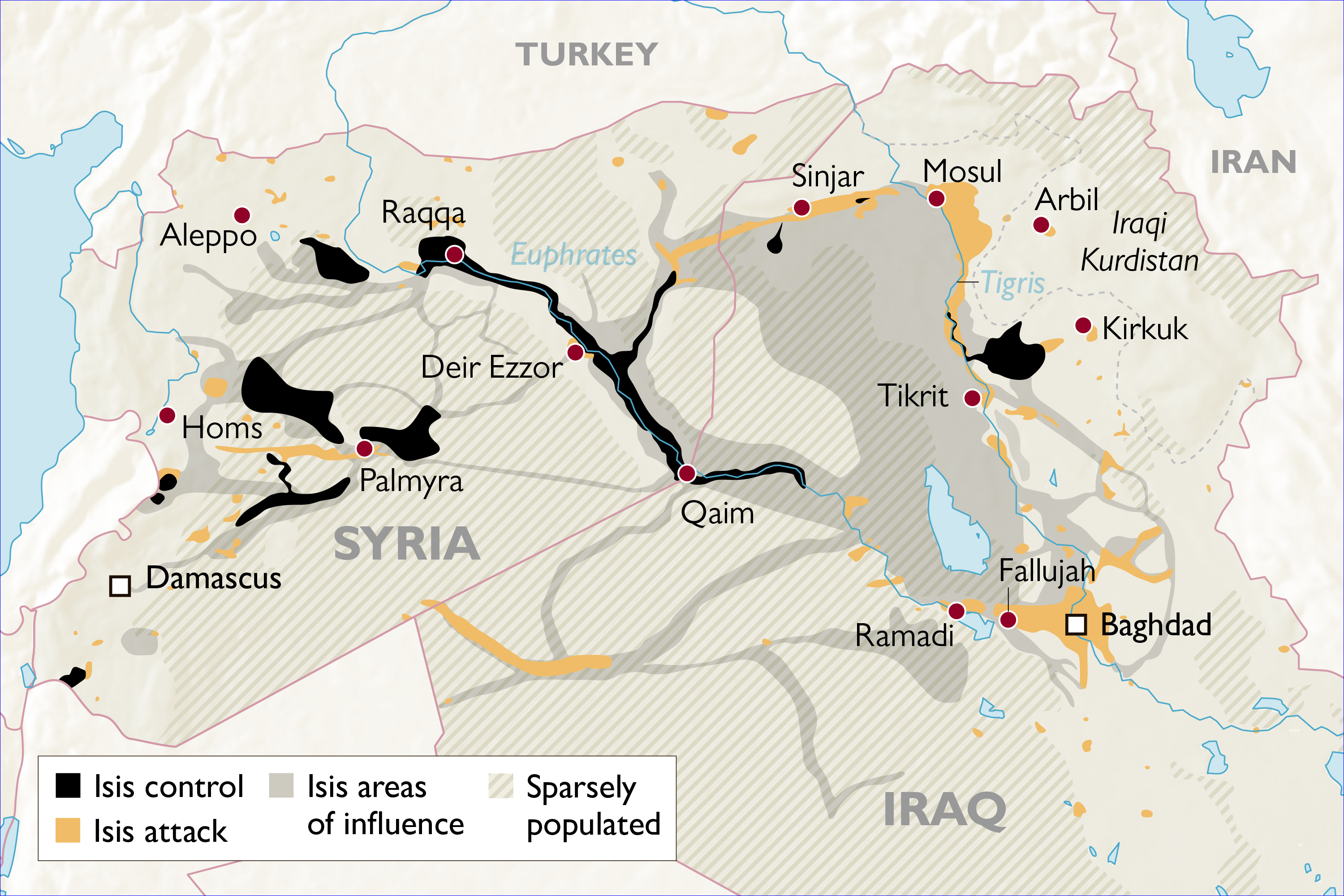 June 2016
A year later the Iraqi government, with substantial help from the US-led coalition, had managed to retake Ramadi (February), Fallujah (June) and large parts of Anbar province, though its advance north was delayed by fierce Isis resistance around the oil refinery town of Baiji.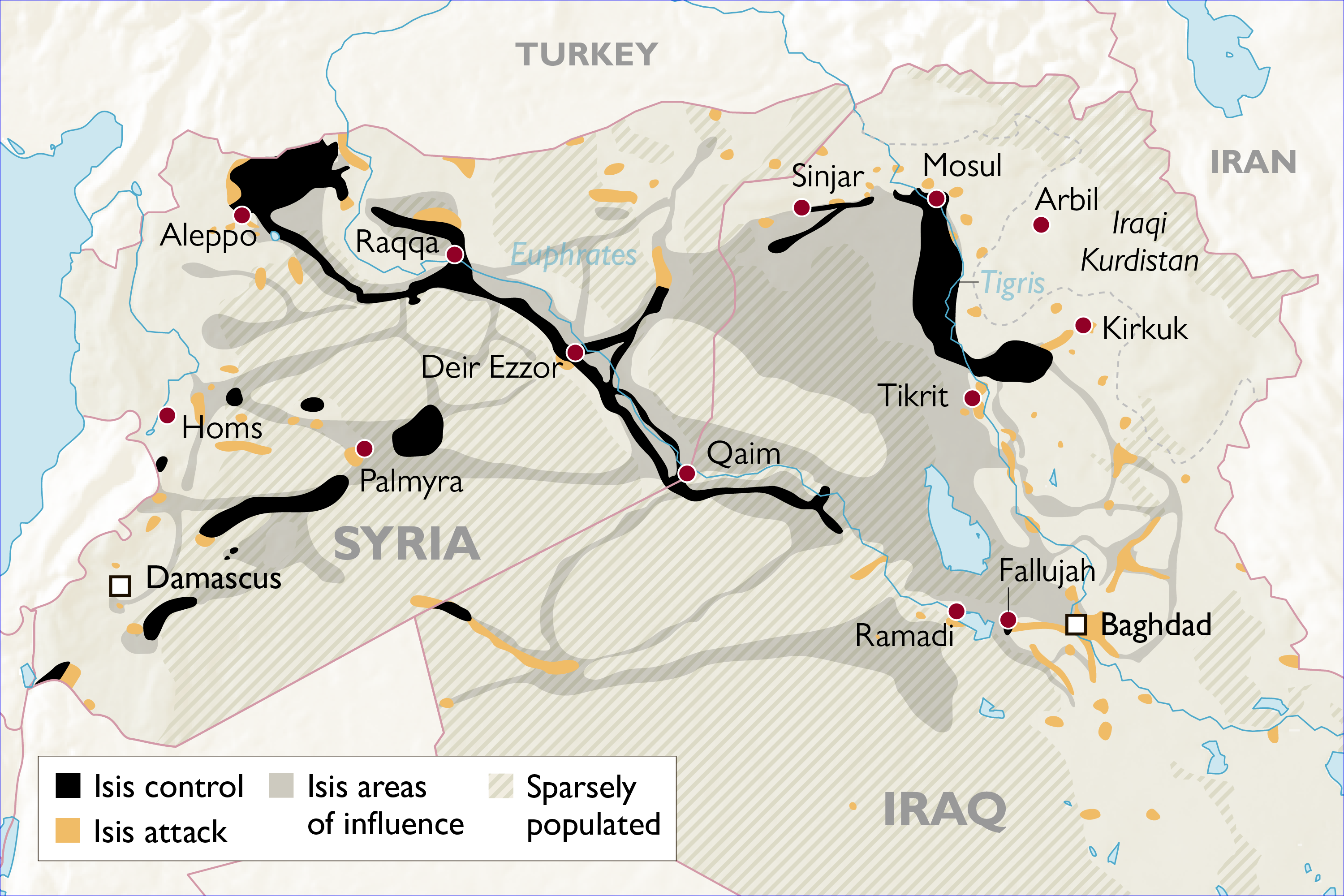 May 2017
Iraq's prime minister Haider al-Abadi launched a highly symbolic offensive against Isis in Mosul in October 2016. By May 2017 it was almost over -- and Isis had lost its last major city in Iraq. A few enclaves remained under its control but it was also on the back foot in Syria.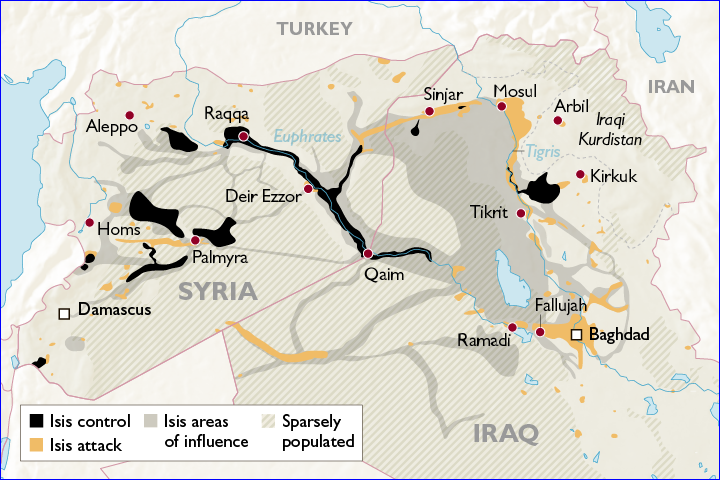 November 2017
After this month's recapture of the town of Hawija, west of Kirkuk, Iraq has pushed Isis to the border with Syria. Isis has two small enclaves in western Syria but its forces are now concentrated in the Euphrates River Valley on either side of the Iraq-Syria frontier. Syrian troops expelled the last remnants of Isis from the eastern city of Deir Ezzor, which is considered a key strategic asset.