Ten-year-old Girl Wounded in Cairo Church Explosion Dies, Death Toll Rises to 27
Posted 2016-12-20 19:59 GMT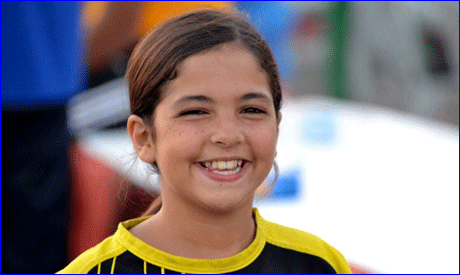 Ten-year-old Egyptian girl Maggie Moemen, who was severely wounded in the bombing of Cairo's St. Peter and St. Paul's Church last week, died this morning, state news agency MENA reported.
Moemen, who was suffering from shrapnel in the brain and damage to her lungs, had been in a coma since the 11 December suicide attack on a church in the Coptic cathedral complex.
Her passing raises the death toll of the attack to 27.
The bombing constituted one of the deadliest attacks on Egyptian Christians in years. The attacker detonated the bomb in the ladies section of the church, resulting in fatalities mostly among women and children.
President Abdel-Fattah El-Sisi named 22-year-old Mahmoud Shafiq Mohamed Mostafa as the suicide bomber. Four other people suspected of involvement have been arrested, including one woman.
The Islamic State group claimed responsibility for the attack. One day earlier, Egypt's interior ministry accused members of the banned Muslim Brotherhood organisation residing in Qatar of involvement in the bombing.