Prince Charles Highlights 'Appalling' Christian Suffering in Syria
By Alex Williams
Posted 2016-11-24 18:03 GMT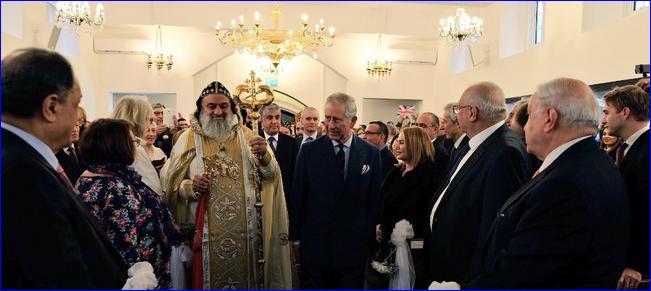 The Prince of Wales has used his speech at the consecration of a Syriac Orthodox Church in west London to highlight the plight of Christians in Syria.
His Royal Highness described the ceremony at the Cathedral of St Thomas in Acton as a "notable sign of hope for the future", amid the ongoing six year civil war.
He said: "It is surely deeply encouraging, at a time when the members of the Syriac Orthodox Church in their homelands of Syria and Iraq are undergoing such desperate trials and such appalling suffering, that in Britain the Syriac Church is able to expand and gain in strength."
Prince Charles was joined by the leader of the UK's Syriac Orthodox Christians, Archbishop H.E. Mor Athanasius Toma Dawod, clergy members and other believers.
He went on to say: "May the congregation of this Cathedral, and all the members of the Syriac Orthodox Church, wherever they may be, be blessed with the kind of courage and faith that can ultimately transcend the unbearable misery and anguish that have been so cruelly inflicted upon you, your loved ones and your brethren."
The Prince of Wales also drew parallels between the consecration of the Cathedral of St Thomas with the consecration of King Solomon's temple in Jerusalem described in 1 Kings, adding: "I can only pray that the divine glory may likewise fill this newly- consecrated house of God."
Open Doors UK, an organisation highlighting the plight of persecuted Christians around the world, says believers are not only being caught up in the current civil war but they are also being specifically targeted by Islamic extremists.