Turkey Assassinates Three Kurdish Female Activists
By Jan Nasro
Posted 2016-01-06 07:05 GMT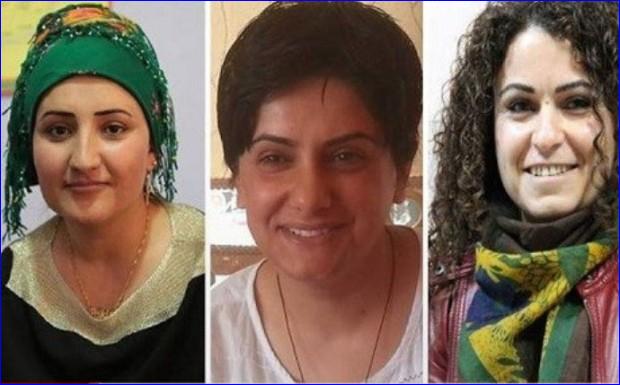 Amid the continuous military operations by the Turkish forces in the southeastern Kurdish province of Sirnak, three prominent female political activists were reported dead on Tuesday.
Turkish security forces shot dead the three Kurdish activists in Silopi town of Sirnak province.
Seve Demir, member of the Democratic Regions Party (BDP), Pakize Nayir, co-leader of the People's Council in Silopi, and Fatma Uyar, member of the Free Woman Union were found dead subsequent to a security raid in Silopi town on Tuesday.
The assassination of the three Kurdish female activists raised the outrage of the Kurdish parties in Turkey.
The People's Democratic Party (HDP) and the Democratic Regions Party (BDP) issued a joint statement condemning the assassination.
"This crime confirms the brutality of the authorities against the Kurdish people and the peaceful activists. Those women have been struggling for the legitimate civil rights of their people," it said.
Under the pretext of combating rebels of the Kurdistan Workers' Party (PKK), the Turkish army and security forces have been waging fierce operations against the Kurdish towns of Cizre and Silopi in the southeastern province of Sirnak for weeks.
Local sources argued that the Turkish operations aim at punishing the entire Kurdish population in the region for alleged cooperation with the PKK.
At least 20 civilians were killed and dozens more wounded in Turkish bombardment in Cizre town over the past two weeks.
"People are suffering the most under the current siege and curfew. There are wounded civilians who need treatment and dead people who must be buried," a Kurdish media activist told ARA News in Cizre. "The government avoids mentioning the humanitarian crisis in Cizre and Silopi to justify its military operations under the pretext of fighting the PKK."