Don't Let 'Emotion' Kill Middle Eastern Christianity, Warns Chaldean Church Leader
Posted 2015-09-17 18:54 GMT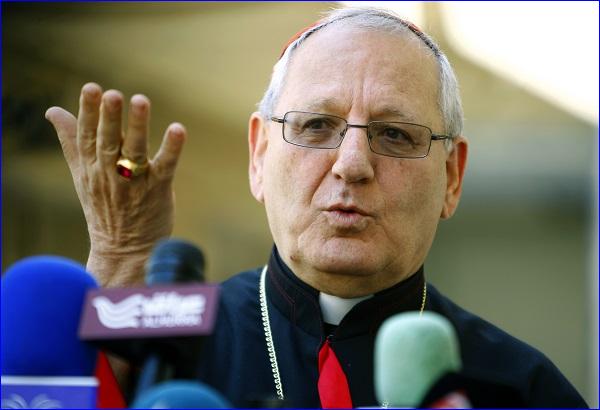 The leader of the Chaldean Catholic Church has advised European countries against letting sentiment guide their reactions to the crisis in the Middle East, and asked them not to prioritise Christians when accepting refugees.
The Chaldean Patriarch of Baghdad, Louis Raphael I, has warned in an interview that there is a real risk of the entire Middle East being emptied of Christians, saying "any declaration that may incite our people to emigrate is irresponsible at this time".
The extinction of Middle Eastern Christianity would be a disaster, he explained, and would reward those who seek the religious cleansing of the Middle East. "It will encourage those who say they want to give a religious justification to war," he said, adding, "those on either side who say Christians cannot stay".
Rather, he said, "European countries must give shelter to those who really need it, regardless of religion. And they must avoid acting blindly, helping those who put Christians' skins on the line."
Criticising organisations that work "to facilitate the exodus of Christians", he said, "they work to push Christians to leave their countries and they openly admit to this, presenting it as something that benefits the persecuted".
Blaming the rise of ISIS -- "the monster that is Daesh" -- on the 2003 invasion and the 'War on Terror', he said careful discernment is required on the part of western leaders. "The only lasting solutions are those which can be implemented on the ground," he said, continuing, "These kinds of solutions need time and patience in getting processes going and guiding them. But this does not seem to interest national leaders and international organisations. They prefer to let the public's emotions influence their actions."